Government of Pakistan Cabinet Secretariat, Establishment Division has issued Notification No. 8/10/2013-E.2 dated 20-10-2014 in connection with Revised Assistant Packages for the Families of the FG Employees who die During Service.
The amendment/addistions in the following headings has been made vide this Notification:
Lump Sum Grant
Pension
Education
Cash Payment in Leiu of Plot of Land
Employment
Marriage Grant
Nomination of an Officer as Counsel
Special Lump Sum Grant from Benevolent Fund
Monthly Benevolent Grant
Pre Requisite for Facilitation of Family of Deceased Govt. Employees
GP Fund
Payment of Pension through Direct Credit Scheme (DCS)
You can read the details of the same at the copy of the Notification.
Special thanks to:
Mr. Muhammad Arshad
Mr.  Zameer ul Hassan
Mr. Ayaz Ahmad
Mr.  Amin Muhammad
There are many pages in the PDF Format of this Notification.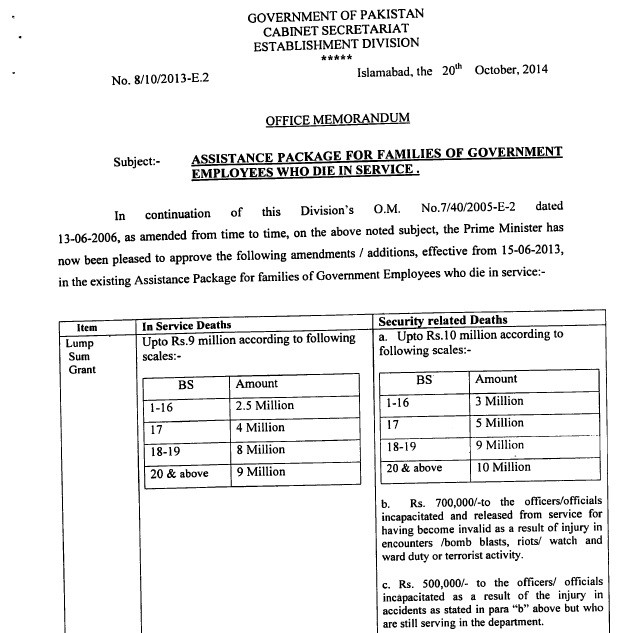 Other pages available in PDF Format: