According to Daily Dunya News Papers, there is hope for the employees for Revised Pay Scales 2016 & Attractive Pay Package.
Note: This is only news for the information of the employees and hope for the best in the coming budget.
According to these news, there are chances that the following Adhoc Relief Allowances will be merged into the Basic Pay and thus there will be new revised pay scales 2016.
Adhoc Relief Allowance 2010
Adhoc Relief Allowance 2010-11
If this proposal is accepted that all the employees especially the employees who are retired in the near future will be benefited more.
Note: In future all news regarding pay & allowances in the coming budget will be updated at this post.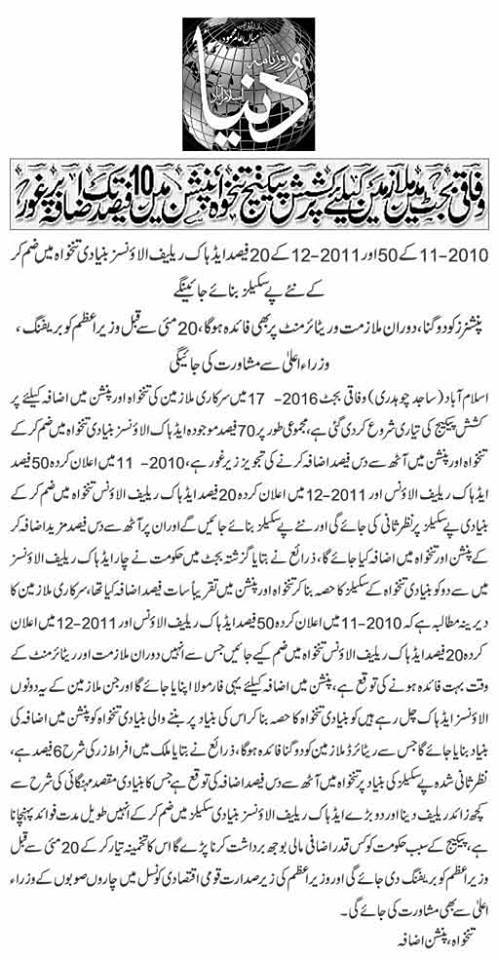 An Other News Regarding Increase in Salaries in Budget 2016-17