News to Increase in salaries upto 35% in Budget 2017-18 by KPK Govt has been published by daily Mashriq dated 01-05-2017. The summary of the same is as under:
The recommendations have been demanded to increase the salaries of the Government Employees upto 35% by the Khyber Pakhtunkhwa Government in the coming budget 2017-18.
There will be upgradation of the employees of BPS-01 to BPS-16 and the salary for these employees will be increased upto 15%.
There are chances to increase more salary for the higher grade employees as they will not get the benefit of upgradation.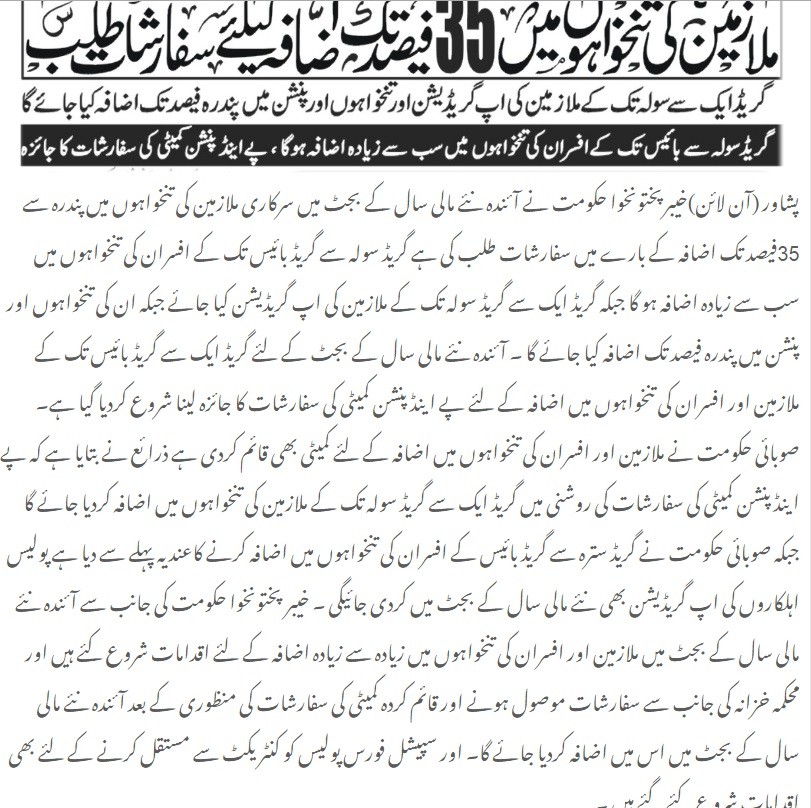 \