Last Updated on August 10, 2017 by Galaxy World
I am sharing here the Pension Guideline 2017 Urdu Version.  This is very useful for the employees/pensioners to understand the concept in Urdu. Summary of the same is as under:
This guideline is only for the Federal Govt Employees including civil armed forces. There may be some mistake/incomplete detail on the subject matter and the visitors are requested to point out such issues.
Special thanks to Mr. Mushtaq Malik for writing the article about Pension Guideline 2017 Urdu Version. Many friends also requested me to share the age rates for the convenience of pension calculation. In this regard I have already shared many posts on this topic and one of them is Method of Finding the age rate for the calculation of pension.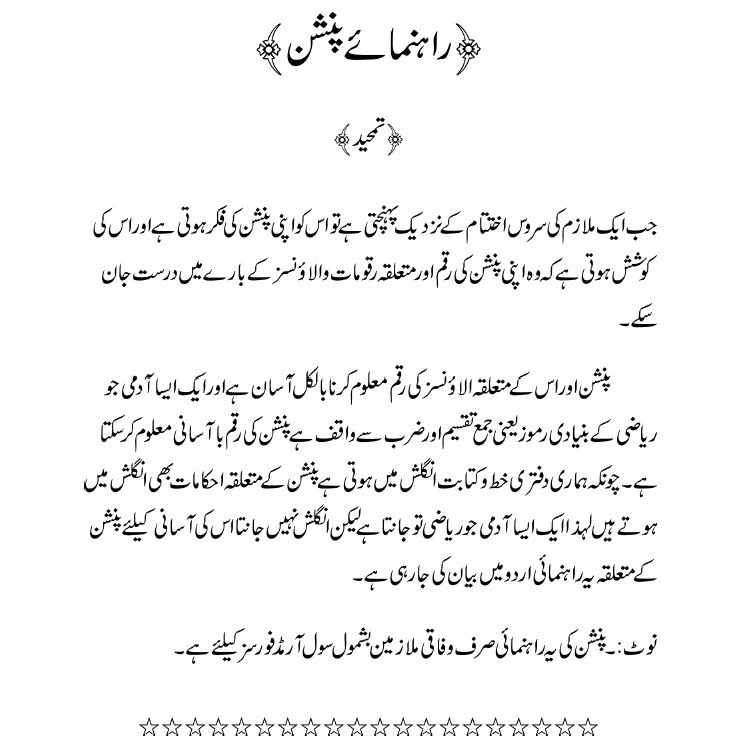 You may also like; Restoration of Pension In Urdu