Last Updated on October 30, 2021 by Galaxy World
Government of Pakistan, Cabinet Secretariat Establishment Division has issued letter on 21-01-2020 in connection with Updates of Regularization Federal Contract Employees / Daily Wages Employees. Detail is as under:
The Committee constituted in compliance of the Cabinet decision No. 758/35/2019, dated 03-09-2019 will have to formulate uniform policy and make its recommendations to the Cabinet after a holistic review of cases of regularization of Daily Wager/Contract employees. A meeting of the Committee was held in Committee Room of Law & Justice Division 3rd Floor, "S" Block Pak-Secretariat, on 15th January, 2020 at 04:30 PM under the Chairmanship of Minister for Law & Justice to consider the cases of Contract/Daily Wages employees in various Ministries/Divisions and its attached departments. The Chairman   Committee desired to obtain fresh updated information regarding Contract/Daily Wages employees working in various Ministries/Divisions and their attached departments.
All the Ministries/Divisions are requested to provide the requisite information on the Proforma, (copy enclosed) duly signed by an Office at least of the level of (BS-19) before January, 2020, to the Committee Secretariat to proceed further.
Special thanks to Mr. Jawad Ali for sending the copy of the letter of Updates of regularization Federal Contract Employees / Daily Wages Employees of Federal Government Departments.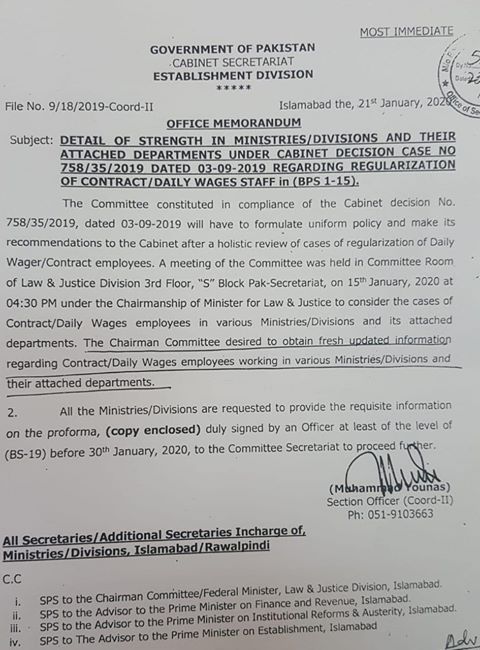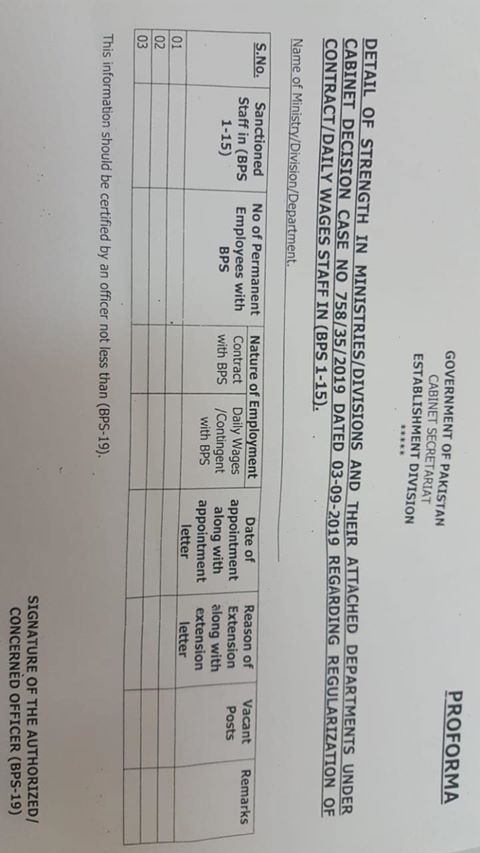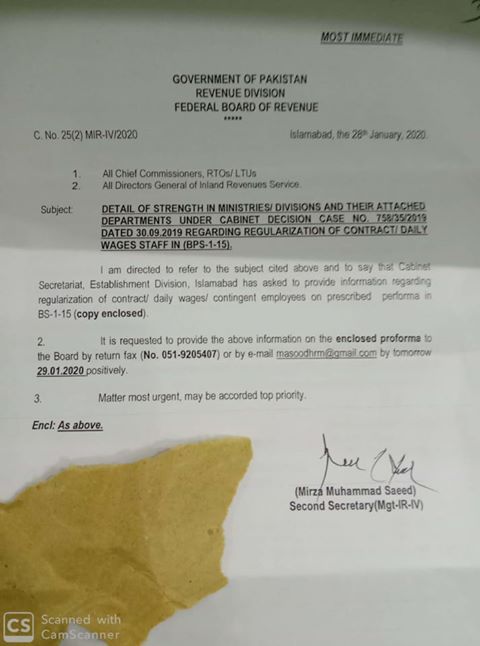 You may also like: Uniform Policy for Regularization of Staff