Government of Khyber Pakhtunkhwa (KPK), Finance Department has issued Notification on 19-02-2020 in connection with Elimination of Cash Payments – Reduction of Open Cheques issued by AG-KP & Paid in Cash at SBP, Counter. Detail is as under:
Notification of Elimination of Cash Payments
I am directed to refer to the subject noted above and to state that it has been noted that almost all the provincial Departments/Offices are issuing open cheques and making cash payments to their own employees as well as other clients and individuals. This practice is not only against the spirit of financial discipline but are also vulnerable to fraudulent attempts and other losses. An effective control is essential component of the management and foundation for the safe and sound financial System. So, in order to streamline the management in public account and observe fiscal discipline, it has been decided to stop forthwith all un-necessary and less critical payments through open cheques or cash payments.
In view of the above, all principal Accounting officers and DDOs are advised to stop henceforth all un-necessary cash payments and open cheques except critical payments in unavoidable circumstances,
I am, therefore, directed to request you kindly adhere to above instructions in letter and spirit, please.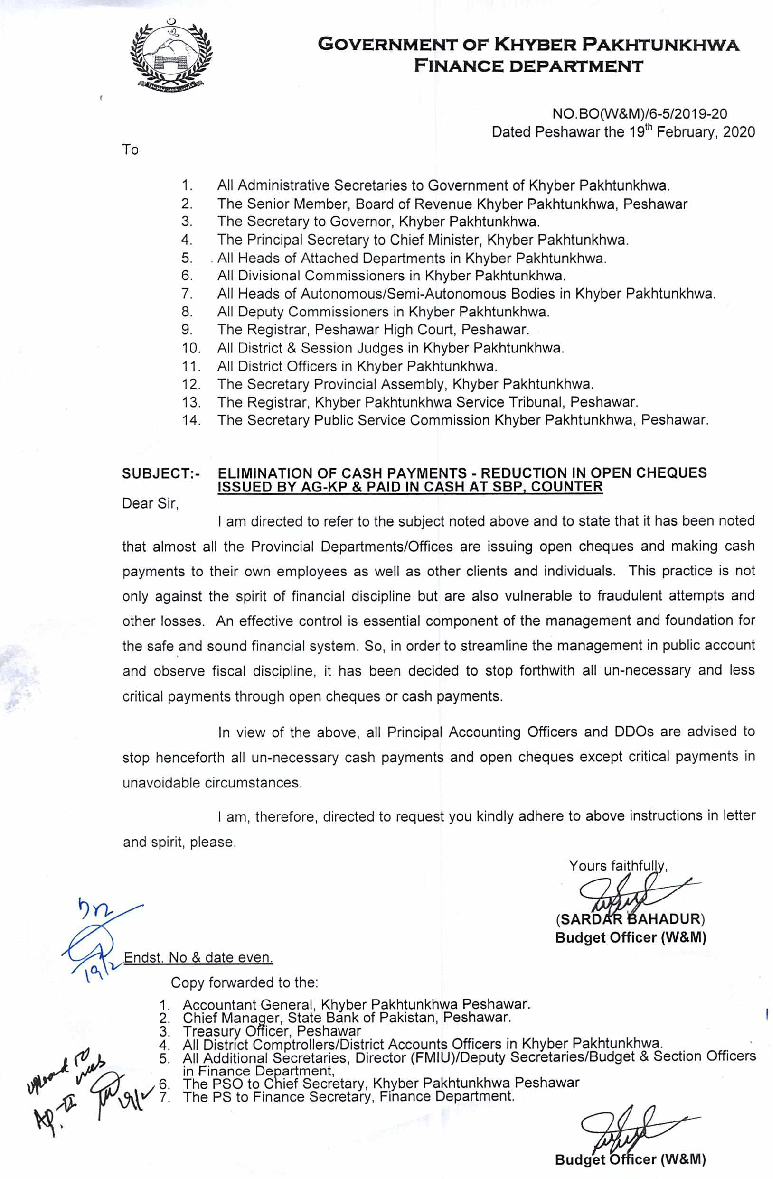 You may also like: Far Flung Area Regarding Payment Cash Medical Allowance