Last Updated on March 2, 2020 by Galaxy World
Government of Sindh has announced to extend the Holidays in Educational Institutions of Province Sindh. The educations intuitions will now re-open again on 13th March 2020.
It is mentioned here that earlier the institutions (Schools / Colleges) werr granted holidays upto 29th February 2020. Schools / colleges were to be re-open on 2nd March 2020 but due to the current situation, the schools now will open on 13-03-2020.
Mr. Saeed Ghani Senator &  Education Minister of Sindh has declared the holidays extension.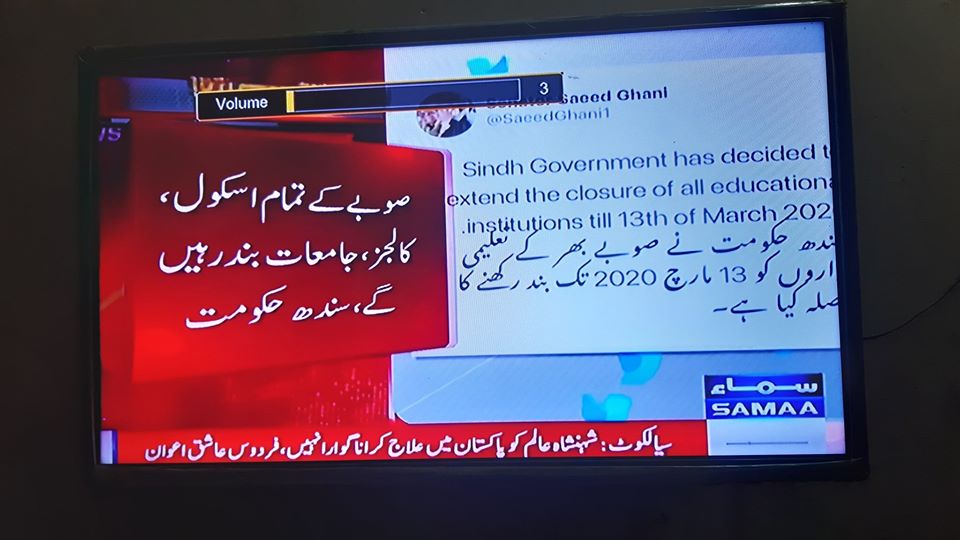 Notification for Colleges Holidays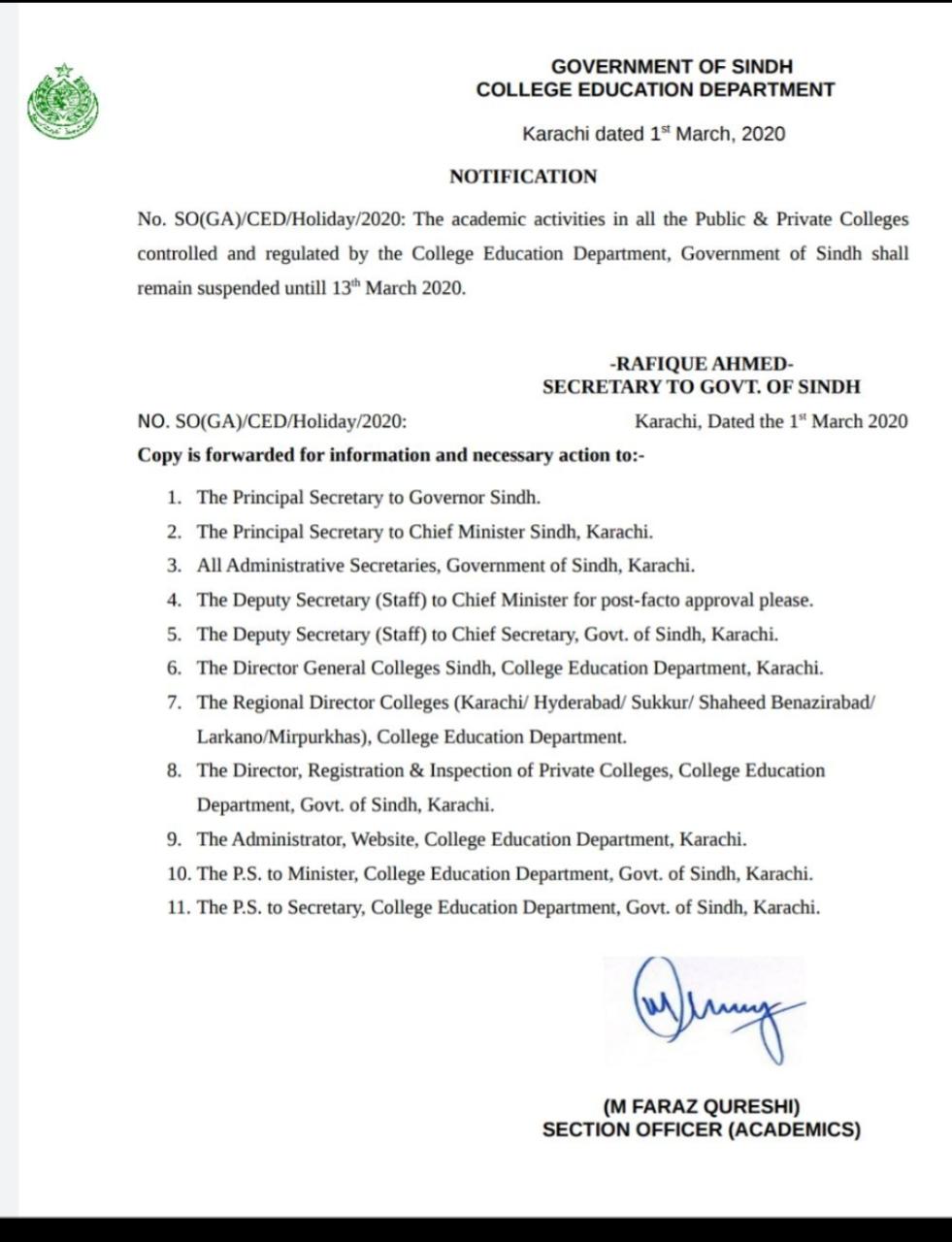 Holidays in Sindh Universities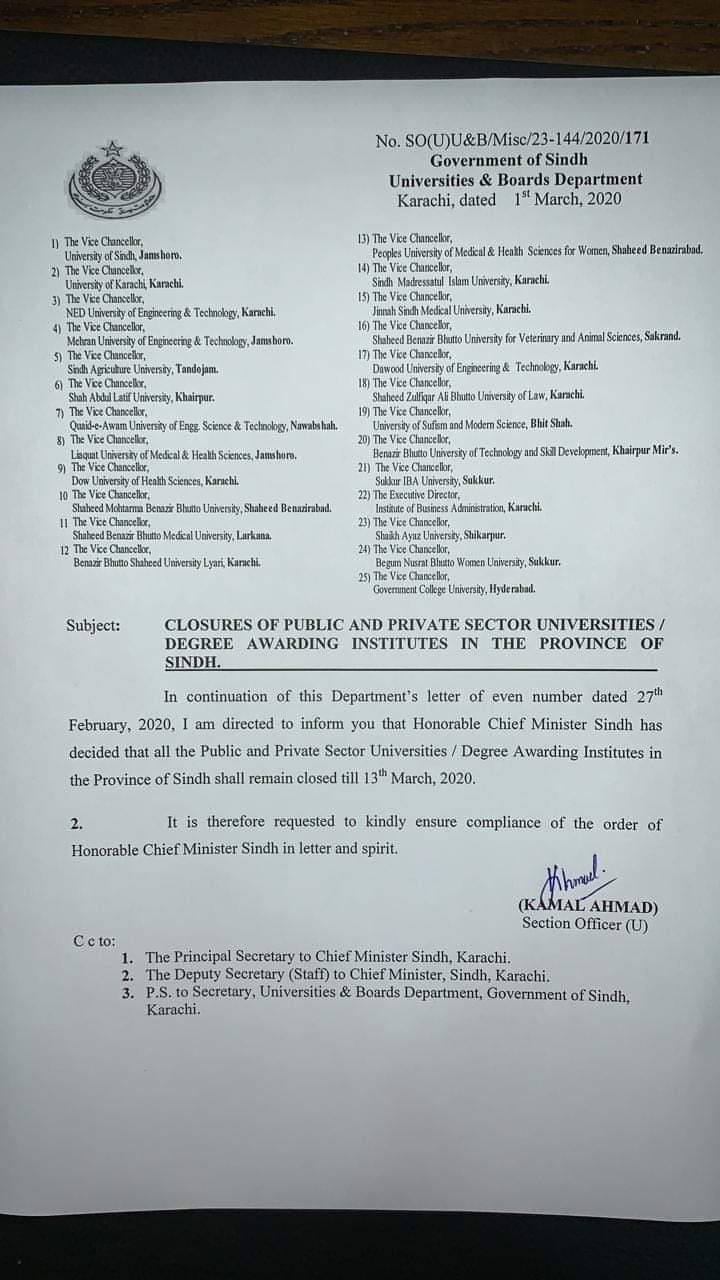 Notification of Holidays in Sindh Schools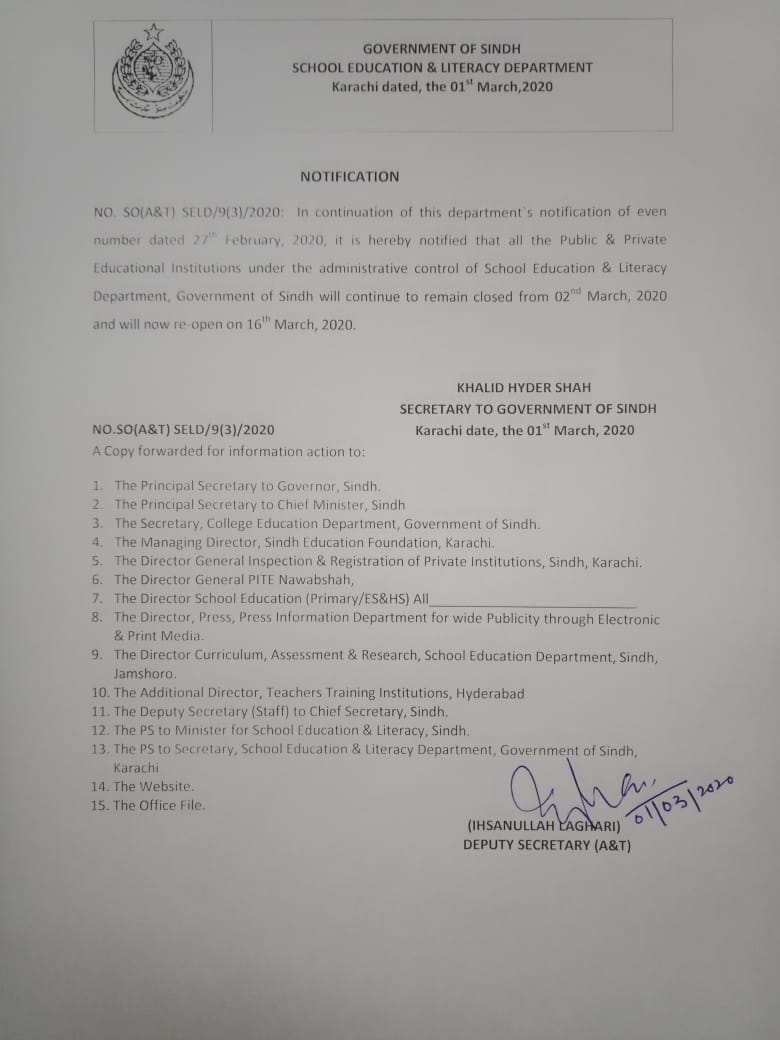 The schools in the province of Sindh will now re-open again on 16th March 2020 as per the Notification.
Special thanks to Mr. Muhammad Bux Saleem Khaskheli for sending the copy of the letter of holidays for colleges side.