Last Updated on June 19, 2021 by Galaxy World
Government of Balochistan has announced the Budget on 18-06-2021 and as per the Budget Speech Balochistan 2021-22, the Govt increased salaries and pension. The details are as under:
Budget Speech Balochistan 2021-22 and Salaries
Health Risk Allowance @ 2x Basic Pay for Doctors and Nursing Staff
Health Professional Allowance
Teaching Allowance for Health-Related Staff
Executive Allowance for Secretariat Employees
Special Conveyance Allowance
Additional Pay for the employees helping in Budget preparation and employees of Tauluqat-e-Aaama.
Pension: 10% increase in pension
Pay: 10% Adhoc Relief Allowance
Disparity Reduction Allowance: DRA @ 15% of Basic Pay for the employees of BPS-01 to BPS-19 (For the employees whose all allowances sum is less than the basic pay.
Anticipatory Pension @ 65% till the completion of pension documents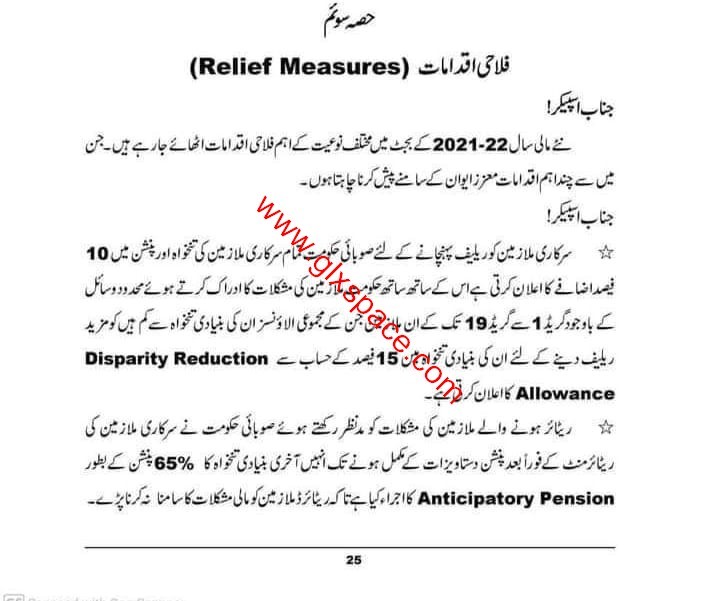 Punjab, Sindh, Khyber Pakhtunkwa, and federal Governments have already announced the budget 2021-22. All the Governments raised pension @ 10% while salary at different rates.