Last Updated on March 17, 2022 by Galaxy World
Punjab Government has issued a press release regarding DRA 2022 Punjab on Running Basic Pay for the Punjab Government employees. This press release is the result of the meeting between AGEGA/APEGA and the committee constituted by CS Punjab. The purpose of the same is to reduce the grievances of the employees of the province.
Press Release DRA 2022 Punjab on Current Basic Pay
Government of Punjab has decided to grant a 15% Disparity reduction Allowance 2022 on current basic pay with effect from 1st March 2022. FD will move a summary for approval of this DRA-2022.
Before this Finance Department Punjab has issued a letter regarding clarification of Special Allowance 2021 Punjab Employees. Now the employees of Punjab are waiting for the final approval of this summary. After approval of the summary of DRA-2022 @ 15% for Punjab employees, the FD will issue the Notification.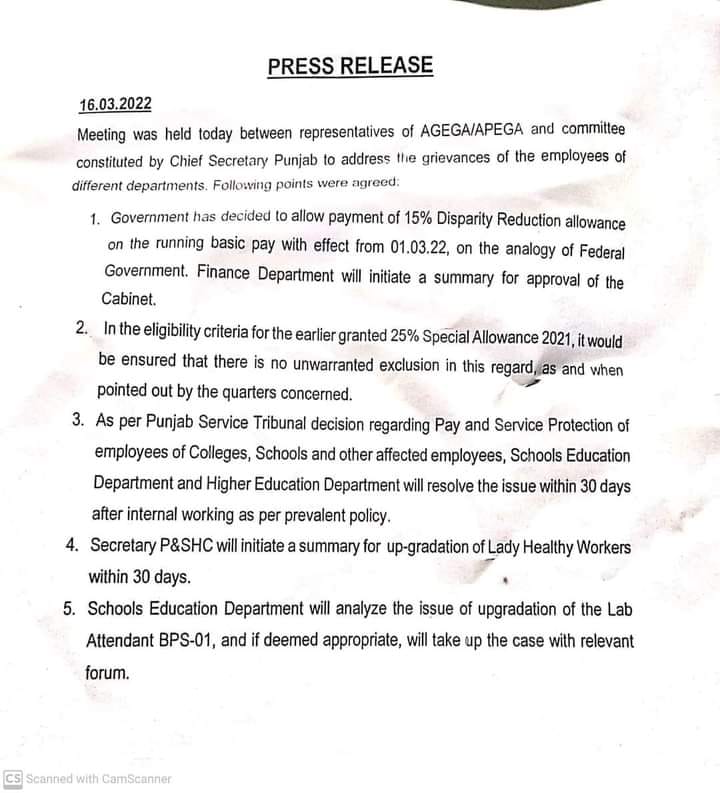 This press release also contains the issue of the up-gradation of Lab Attendants of the BS-01. They will also initiate the summary for the up-gradation of Lady Health Workers in a period of thirty days. The employees have also hope for pay protection and counting of the previous service through this press release. Note this is an only a press release and the main process still waiting.