Last Updated on July 9, 2022 by Galaxy World
Chief Minister's Secretariat Khyber Pakhtunkhwa Peshawar issued a Notification on 08-07-2022 in connection with Arrangements in Tourists Spots / Destinations. The details are as under:
I direct to refer to the subject noted above and to state that the Hon'able Chief Minister, Khyber Pakhtunkhawa pleased to direct that security and other arrangements shall be made on all tourist spots/destinations during Eid-ul-Azha holidays to avoid any untoward situation. Similarly, a traffic Police shall ensure all necessary arrangements on the access roads to tourist spots and a proper traffic plan to be issued accordingly.
I am further directed that necessary action in the matter shall be taken accordingly.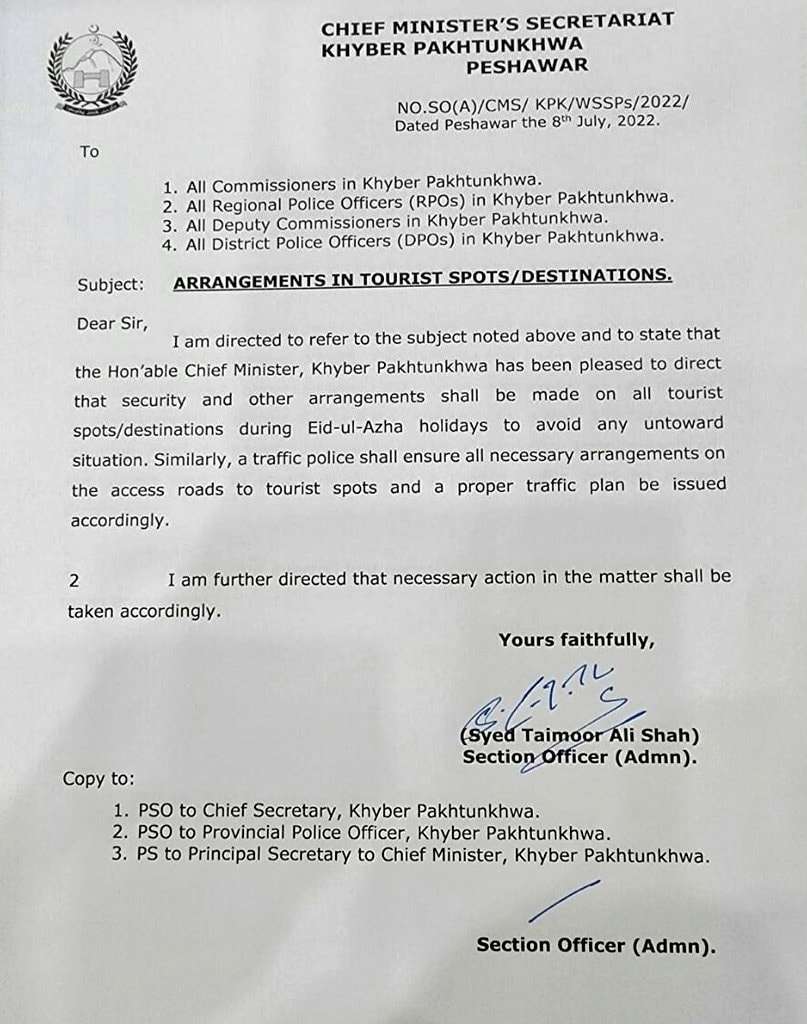 The tourists should enjoy the Eid-ul-Azha Holidays 2022 but carefully. They should abide by all rules and regulations issued by the Government to avoid any mishap. They should also drive carefully and avoid over speed.