Last Updated on October 31, 2021 by ShumailaKamalBHP
A Govt employee has option to withdraw or modify the request for premature retirement  but the condition is that the request for premature retirement has not yet been accepted by the competent authority. Once the competent authority has accepted his/her request for the said purpose, the employee can not withdraw his request.
Recall to duty after acceptance of request for voluntary retirement amounts to re-appointment for which approval of the Prime Minister is required.
The sum of the story is that "Think before you leap" other wise you will repent on your decision. It is add there that premature retirement can be availed after 25 years and encashment also can be availed after 30 years continuous service.
This is all according to the Establishment Div OM No. 23/2//81-CV(B) dated 12-04-1981. According to this notification an employee can only withdraw his/her request for pre-mature retirement before the acceptance of the request not after.
Good News: 
Now The employee can withdraw his option for retirement within LPR period.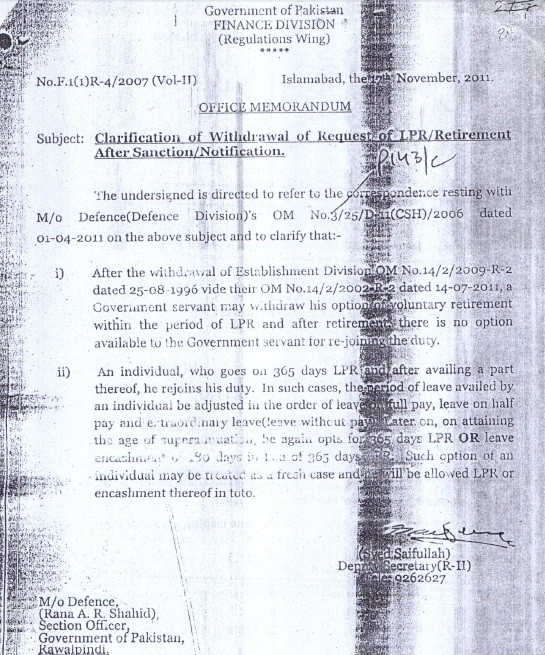 You Would Also Like : Rules for Resignation from Govt Service