As you know the pay scales have been announced to be revised by merging 2013 & 2014 Adhoc Relief Allowances. A Revised Pay Scale Chart 2016 has been prepared by Ansar Ali Awan. This chart is not final however this chart seems to be nearly the same that is finally expected from the Finance Department.
This chart will help you to fix your pay estimated. May employees have already requested me to share the chart. This Revised Pay Scale Chart 2016 will surely help to estimate the expected revised pay of the employees. This chart is based on the speech of budget.
Note: Final Chart is expected soon after approval of the budget 2016-17.
Important Issue: There was 10% increase in pay in 2013 as Adhoc Relief Allowance for the Federal Govt Employees and Punjab Govt Employees while in other provinces it was 15%. In 2014 there was 10% for all the employees. So there are chances that the pay will be increased 25% instead of 20%. In this way there may be a new shape of the Revised Pay Scale 2016 Chart. 
Right Click on the picture and then save as to see the clear chart.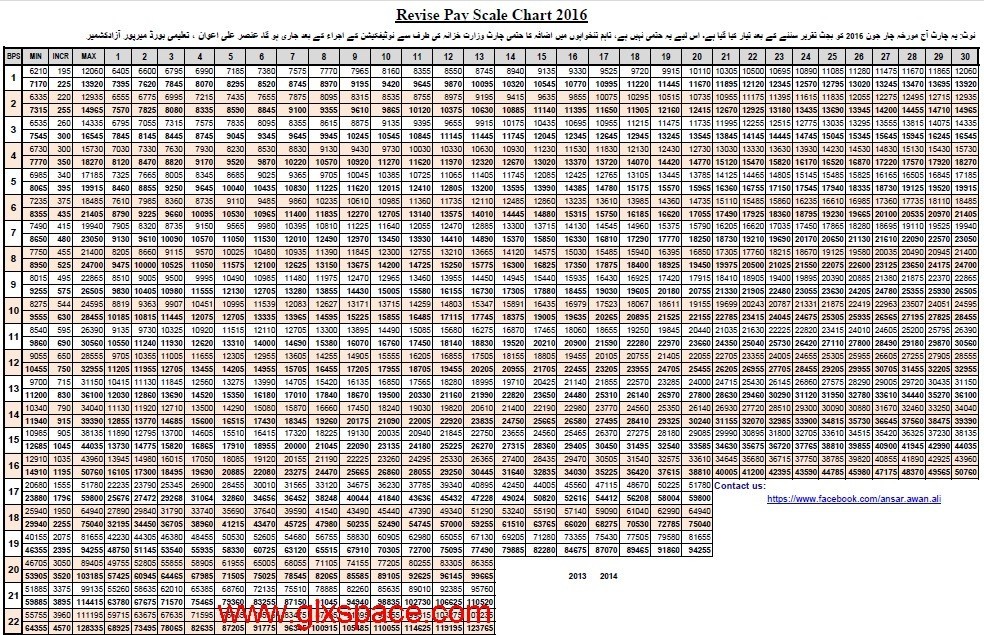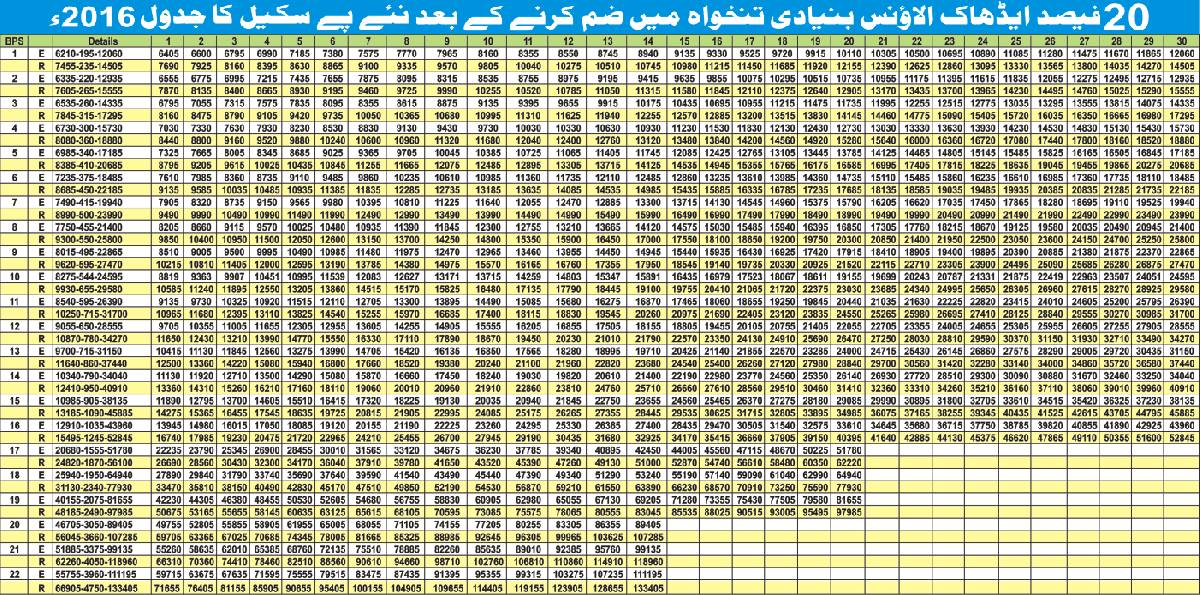 Revised Pay Scale Chart 2016 by Mr. M.Arshad Hanif
This is also a better copy of the Advance Work on Budget Chart. You can download it from the link below in PDF Format.
An Other Pay Scale 2016 Chart By Mr. Rashid Ali Jan
Download Revised Basic Pay Chart 2016