Last Updated on October 30, 2021 by Galaxy World
Federal Government I am here sharing the Supreme Court Decision Special Allowance 2013 @ 20% of Basic Pay Updates to All FG Employees of Pakistan. The SCP issued the decision on 04-02-2020 in Civil Petition No. 3449 / 2018. The case instituted on 08-09-2018 and disposal date is 4th February 2020. The case title is "Syed Faiz Ali Shah v Federation of Pakistan, Its Secretary Finance, Islamabad & Others. Nearly all the news channels have shared the news of this 20% Special Allowance with effect from 2013. History of the case is as under: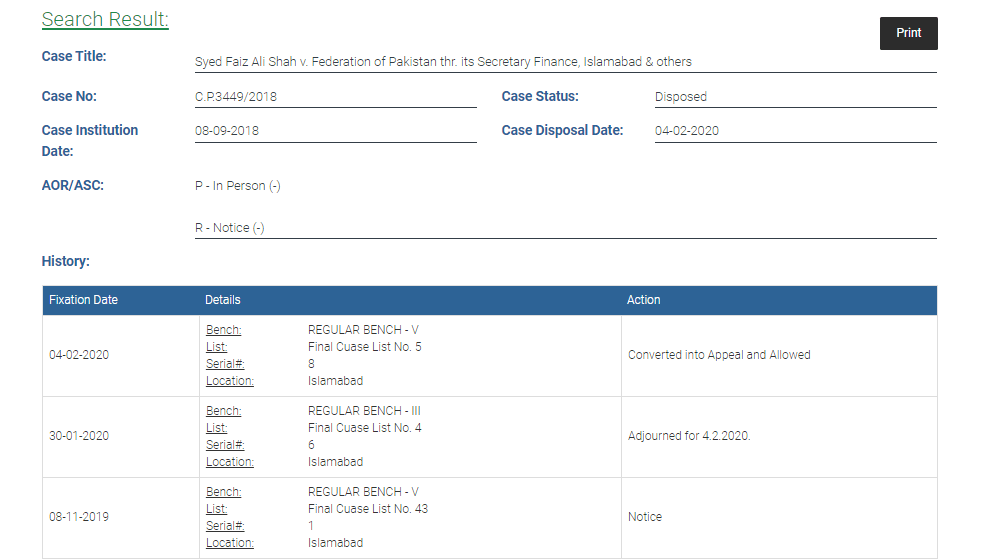 Copy of Supreme Court Decision Special Allowance 2013 @ 20%
The copy of the decision is not yet issued by the court as soon as I get the copy of the decision, I shall share the same here at this post. I shall also share the updates in this regard as soon as the same are received from reliable sources. (Wait Please)
Latest Updates of 20% Special Allowance as on 05-03-2020
After we have dictated the order in Court, we noticed that the petitioners through their petitions before the learned Islamabad High Court have urged the ground of discrimination only.  We therefore find it appropriate to examine as to whether in case where the sole ground is of discrimination and not any breach of any terms and conditions of service has been alleged, the forum of the service tribunal would be available or not. Office is directed to fix the above case for re-hearing after notice to parties. The notice be issued instantly for 11.3.2020.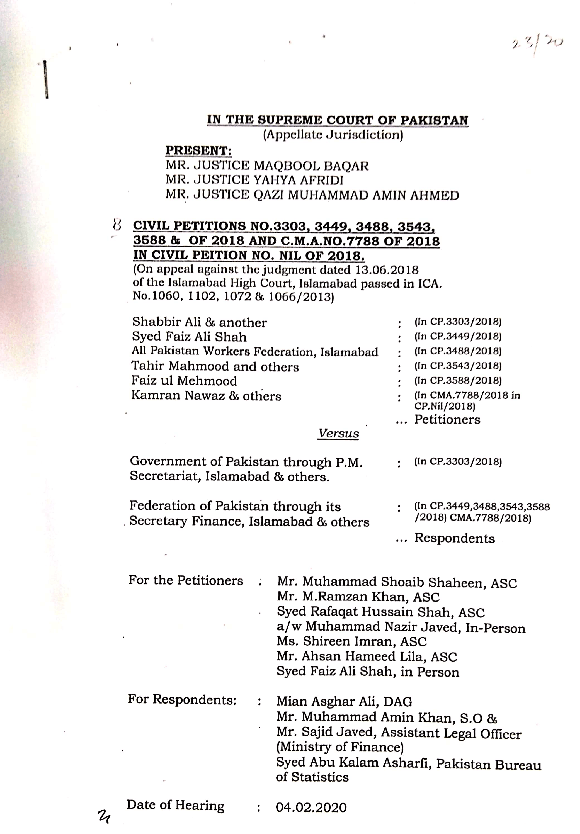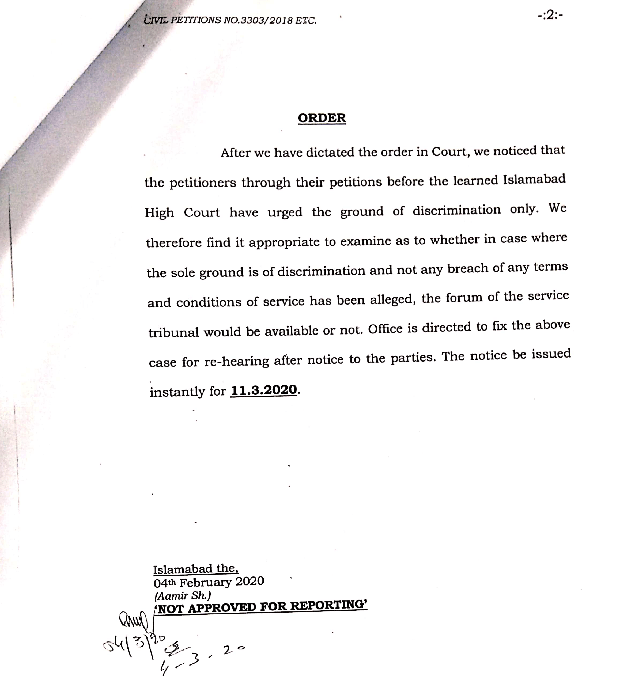 History of 20% Special Allowance 2013
During the period of the PPPP (Pakistan Peoples Party Parliamentarian), Government of that time granted a Special Relief Allowance @ 20% of the Basic Pay to the employees of Ministries and Departments. Federal Government granted the same allowance with effect from 1st march 2013 to the employees of Ministries / Divisions only but not allowed to the attached departments. The employees of the attached departments knocked the door of the court.  The case was in favour of the employees and then the Government went in review petition and the federation (Government) won the case on 13th June 2018. The employees of the attached departments again went to the Supreme Court of Pakistan and filed the case. Now they have won the case as per sources / news on 4th February 2020.
Special thanks to Mr. Husnain Ahmad for the latest updates of this allowance for Federal Govt employees.