A Fake Tweet regarding Stoppage of Online Classes and Promotion of Students to Next Semesters by HEC has been spread on social media by someone. There is no reality in this tweet and the Higher Education Commission has clarified that this tweet is a fake one.
The reality of Promotion of Students to Next Semesters
Further Higher Education Commission clarified, that HEC is addressing students' concerns regarding online classes & exams BUT promoting students without examination is out of the question. The contents of the fake tweet are as under:
"It is to inform all students of different universities that we have decided to stop online classes and more importantly all examinations have been canceled due to COVID-19 Pandemic and all students will be promoted to next semester on the basis of their previous records."
All the students of the University should not believe on such type of tweets issued from fake accounts, they should verify the same from official authorities or official twitter account.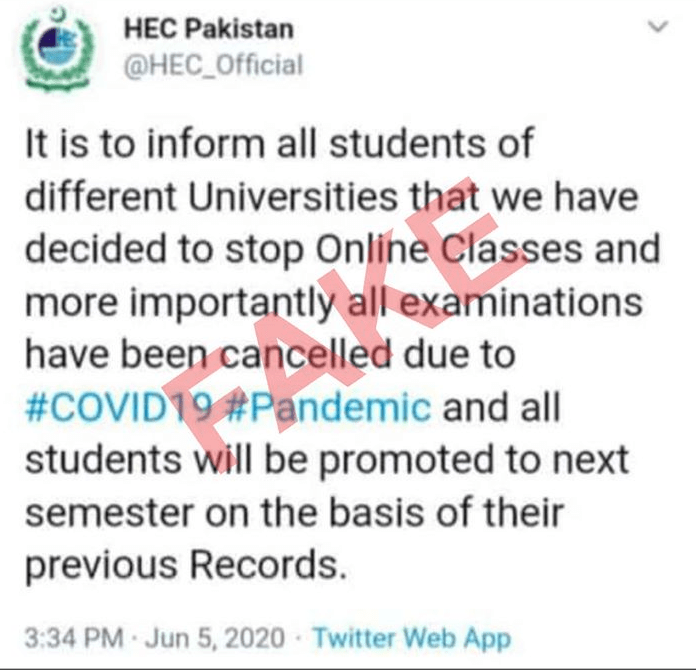 Previous History
This is not the first time someone has done, there are so many examples previously. A few weeks ago someone also spread the fake Notification of Board regarding the promotion of students. A few days ago we also saw a fake promotion form on social media. These people are playing with the emotions of students and these, Govt should deal hardly.