Last Updated on October 30, 2021 by Galaxy World
As per the 92 News Channel, the Federal Cabinet has Approval of 10% Increase in Salary in Budget 2021-22 by Cabinet on 11 June 2021.
Approval of 10% Increase in Salary by Cabinet on 11 June 2021
The details of the same approval of 10%, as soon as I get I shall share. The Federal Cabinet has approved the Budget 2021-2022. The following news channels share the same news:
Sources for Pay Increase
Samaa News Channel
92 News Channel
Geo News Channel
Neo News
Dawn News
The cabinet also approved a 10% increase in pension for pension. Let's see in which shape this enhancement of salary is? This may be an Adhoc relief allowance or otherwise.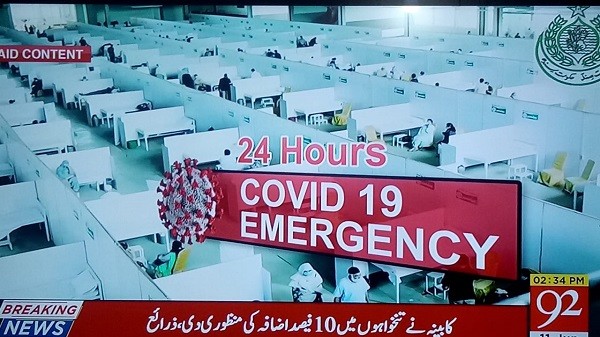 If it is only 10% then it is not justice with the employees, however, if the Govt also grants 25% Disparity Reduction Allowance, then good. Only 10% ARA 2021 will surely upset the employees. The Government has promised to make the employees happy in this Budget. There was also news for an increase in HRA, Medical, conveyance allowance, etc. The increase in Hiring Rates was also a topic. The summary of the same was already sent to Prime Minister Imran Khan for approval. It is better we wait for the final speech of the Budget. I hope this time the PTI government will not make the employees and pensioners sad.