Last Updated on January 31, 2015 by ShumailaKamal
Leave Encashment has been revised vide the Finance Division Regulation Wing No. S.R.O 70/(KE)/2012 dated 29th August 2012. According to new rules the employees going on retirement and getting the benefit of Encashment will now avail the benefit of 365 days instead of 180 days.
Here is to mention that the employees availing the benefit of Encashment of maximum 180 days on retirement before this notification but now they can avail the benefit of 365 days leave if they have these leaves in credit.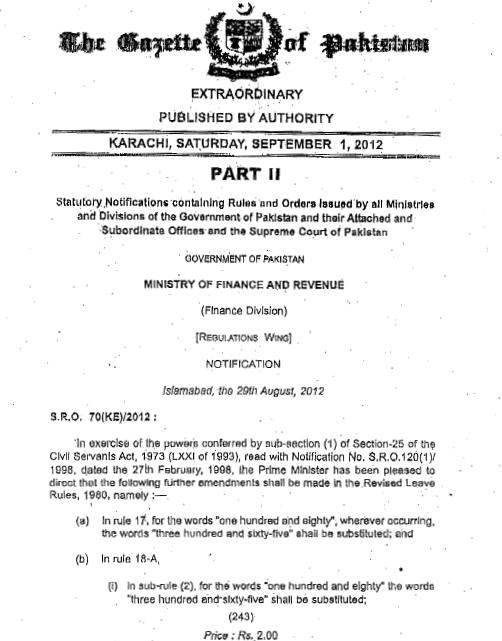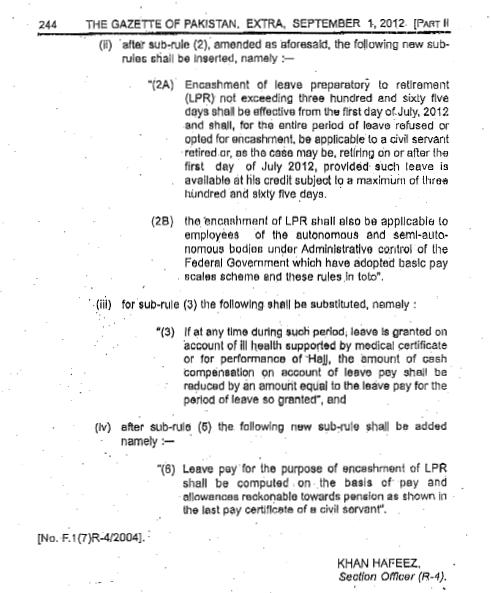 Amendments in Rule 19