Finance Division Regulation Wing Islamabad has issued Notification No. F.2 (1) R.5/2007 dated 18th April 2013 in connection with Admissibility of House Rent Allowance to Married Govt Servants where either of the spouses has been provided with Govt Accommodation.
According to O.M's No. 2(2) K-5/83 dated 10-04-1988 and No. 2(1)K- 511991 dated 25-8-1991, if both husband and wife are living in the Govt accommodation that is situated at the same station then no one of these two is entitled to get the House Rent Allowance. If both are residing separately and one them is residing in Govt accommodation them the person who is not living in Govt residence, is eligible to get the HRA.
Now, according to the fresh notification issued by the Finance Division in the light of the decision Federal Service Tribunal and Federal Shariat Court, the Govt of Pakistan has made decision with immediate effect that that in case both husband and wife are employees of Government/autonomous/semi-autonomous organization and they are posted at
Same or different station (no restriction of same of other), they will both be entitled to get HRA and if both are residing in Govt accommodation then one of them is not entitled to get HRA who has been allotted Govt accommodation.
It is clear from the above situation that both husband and wife are entitled to get the House Rent Allowance if both are Govt Employees. In the same way if they are residing in Govt Residence then one of them will not be eligible to get the HRA whose name the residence has been allotted.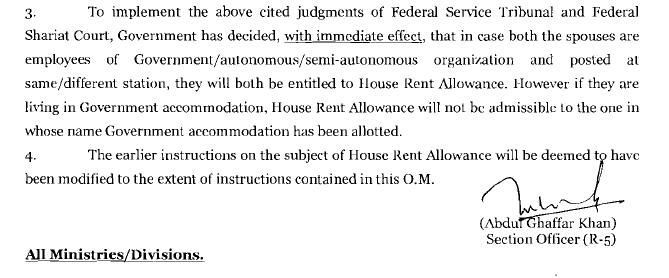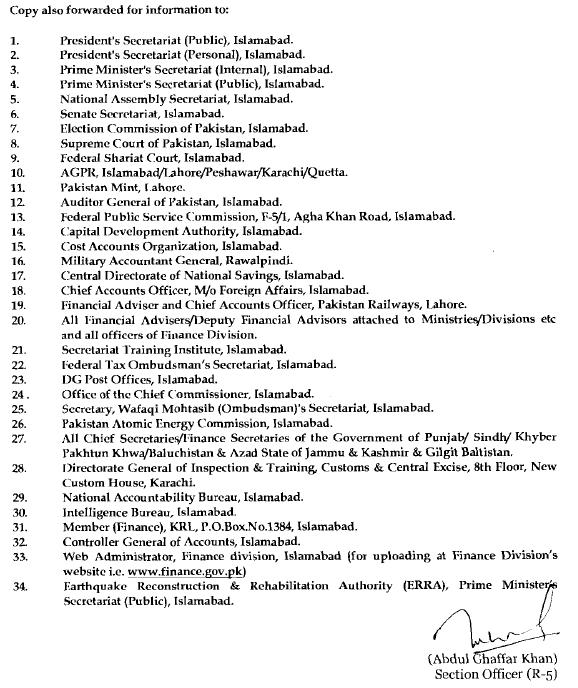 Notification of the Punjab Govt issued vide Notification No. FD.SR.1.3-4/85 (Pt.I)(PR) dated 19th April 2013 is as under: