Last Updated on October 31, 2021 by ShumailaKamalBHP
Govt of the Punjab, Technical Education & Vocational Training Authority, Lahore has issued Notification No. TEVTA/Bud/Salary-LFA/2013-14 dated 28th October 2013 in connection with the Payment of Leave Fare Assistance (LFA) of TEVTA Employee working in TEVTA offices/institutions. LFP Payment Notification is of great importance for TEVTA Employees.
The Payment of LFA for all the TEVTA Employees will be stopped wef the date of issuance of regular orders under the TEVTA Service Regulations. The amount of LFA will be contributed towards Pension Fund wef the date of issuance of orders of TEVTA employees on the regular basis.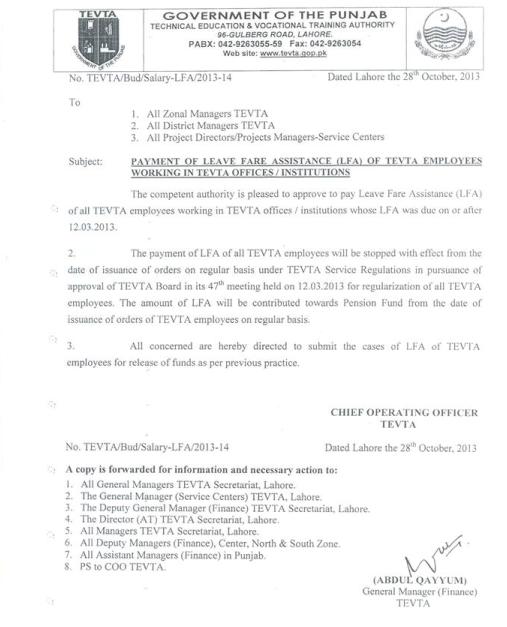 Don't Forget: Leave Encashment for 365 Days Punjab