Last Updated on November 10, 2013 by ShumailaKamal
As I mentioned in the previous posts relating to Maintenance of Service Book, Service Book is an important document for the Non-Gazetted Employee. All the entries of Annual Increment, Changes in Pay due to Revision of Pay Scales, Advance Increments, Selection Grade, Move Over to Next Scale, Premature Increments etc are made in the service book of a Non-Gazetted employee. In the same way, entries of Earned Leaves, Extra Ordinary Leave, Annual Service Verification, Transfer/Postings etc are also made in the service book. The detailed method for preparing Duplicate Service Book is as under:
Procedure to Prepare Duplicate Service Book
Today I am going to explain the method of Duplicate Service Book. It is also necessary as it is of great value if the original service book is lost. As you know the original service book is always in the custody of the DDO. You can get the original service book from the DDO and make all the entries of original serve book in the duplicate service book. Then get all the entries signed by the present DDO. Keep the duplicate service book in your own custody. Whenever a new entry is made in the Original Service Book, the same entry also be got made in the Duplicate Service Book and got signed by the DDO. You can also get the photocopied of the Original Service Book so that it may be helpful.
If the Original Service Book is Lost and there is no Duplicate Service Book Available?
It is an important question that what the solution of the service book is if the original service book is lost. In my opinion, the solution is that get all the relevant documents from the personal file or other sources. Some main documents that really can help to prepare duplicate service book are as under:
Appointment letter (s)
Transfer/posting orders
Joining reports
Relieving reports
Pay fixation proformas,
Leave record
Pay Slips
Annual Increment Orders
Just find the person whose pay and allowances went parallel to the concerned person. The data from his service book is really so helpful. Just submit these possible documents to the Higher Authorities for proper sanction for the preparation of the Duplicate Service Book.  This is all that is to be done for the preparation of Duplicate Service Book.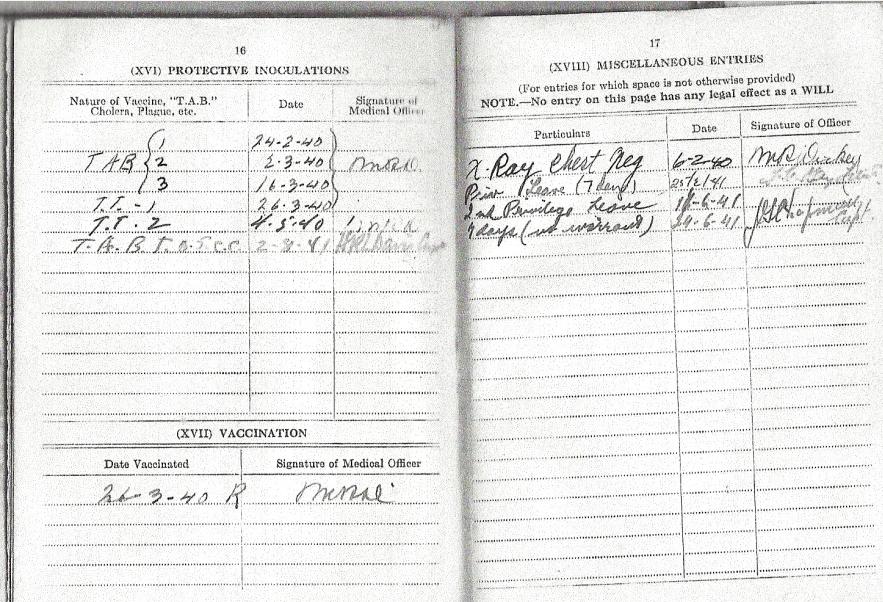 Some more suggestions that I have got from Mr. Waseem Jaan & Mr. Shaheen Rehman, have been published same as I received, these may also be helpful in other cases.
Mr. Waseem Jaan says," In this connection the duplicate service book is made under the rules. (1) Permission for D/S is required from higher authority i-e administrative head. (2) No objection certificate regarding any dues/advance drawn before must be singed in first page of D/S, (3) all entries must be add in D/S from individual's personal file (PC file) or record held in office or HQ. However it is suggested to all Govt. employees to make Duplicate service Book and prepare regularly/yearly."
Mr. Shaheen Rehman says, "Although as a principal, it is compulsory to maintain 2-copies of the service book of government employees, one to be kept under safe custody and official SAFA/Chest and the other may be utilized for common practices, but no one take headache in this regard. It is stated that now service book completely can be preserved by scanning or photo copied. However, to maintain fresh service book, medical certificate copy is must. It is not necessary that the duplicate copy of the service book may be got signed from the officers incharge of that time, but the competent authority concerned on chair can sign the service book after consulting the record. As per AG/District Accounts Office, they will verify such service book under proper letter from the competent /inchage of the office. However, during verification by AG they will clearly note that no arrears will be allowed if due to the concerned employee. It is not necessary that the service book be signed from concerned officers of that time, but it can be signed by the present officer after consulting & verification of record.It is also necessary that an inquiry must be conducted about the misplacement of the original service book and must be the part & parcel of record."
Other Visitors helped in this article are: Mr. Bilal Kausar Bilal, Mr. Waseem Jaan, Mr. Amer Mahmood, Mr. Chequo Jolly, Mr. Nadeem Mazhar, Mr. Fareed Ahmad.
Important Note: These are only suggestions for some departments, these may vary from department to department.