Government of the Punjab Finance Department has issued the Notification No. FD-SR-III-4-259/2015(A) dated 23-07-2015 and FD-SR-III-4-259/2015(B) dated 23-07-2015 in connection with Notification of Increase in Medical Allowance & Pension Punjab Government.
Increase in Medical Allowance for Pensioners
According to the Notification there is 25% increase in the Medical Allowance for the Pensioners of the Province Punjab wef 01-07-2015. This 25% increase in Medical Allowance will be on the running medical allowance of the pensioners.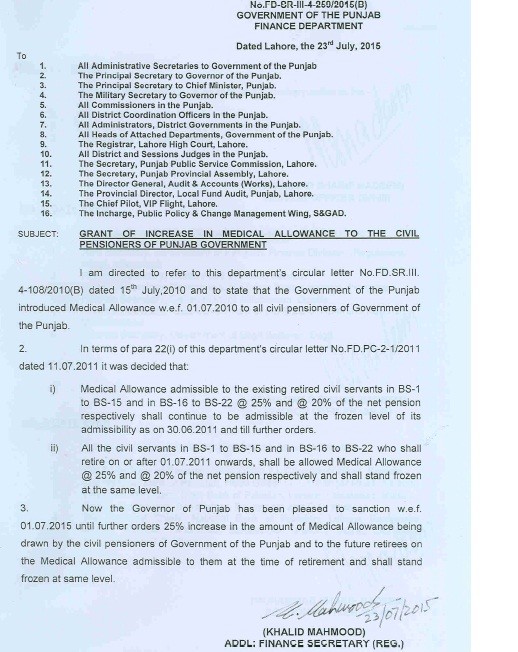 Increase in Pension for Pensioners of Punjab
Government of the Punjab has increased the pension of the pensioners of the Punjab province @ 7.5% of the net pension with effect from 1st July 2015.