Government of Pakistan Finance Division has issued Notification No. F.16 (1)-Reg.6/2015-698 dated 07-07-2015 in connection with Increase in Pension and Medical Allowance for the Pensioners of Federal Government.
Increase in Medical Allowance for Pensioners 2015
According to this Notification, there is 25% increase in the running medical allowance for the pensioners. This medical allowance shall stand frozen.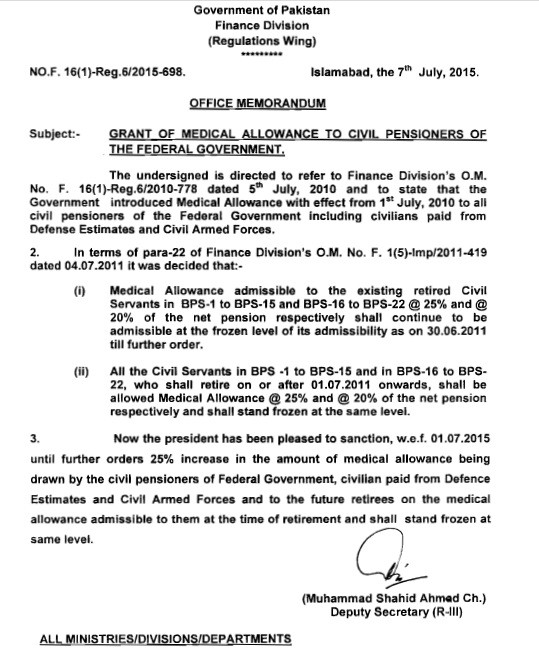 Notification of Increase in Pension 2015
Notification No. F.4(1)-Reg.6/2015-697 dated 07-07-2015 has also been issued regarding Increase in Pension @7.5% for the pensioners.