Last Updated on August 10, 2021 by Galaxy World
Government of the Punjab, Services & General Administration Department (Implementation & Coordination Wing) has issued Notification on 10-08-2020 in connection with Opening of Offices with All Staff Members. The details are as under:
Opening of Offices with All Staff Members
I am directed to refer to this department's letter of even number dated 10th June 2020 on the subject cited above. The Competent Authority has desired that all Administrative Departments, attached departments, etc. will start operating with full staff w.e.f 11th August 2020. The Competent Authority has further desired that all offices will observe SOPs in terms of social distancing, wearing face masks, and availability of hand sanitizers, etc. to prevent the spread of COVID-19.
I am further directed to request you to implement the above instructions in letter and spirit.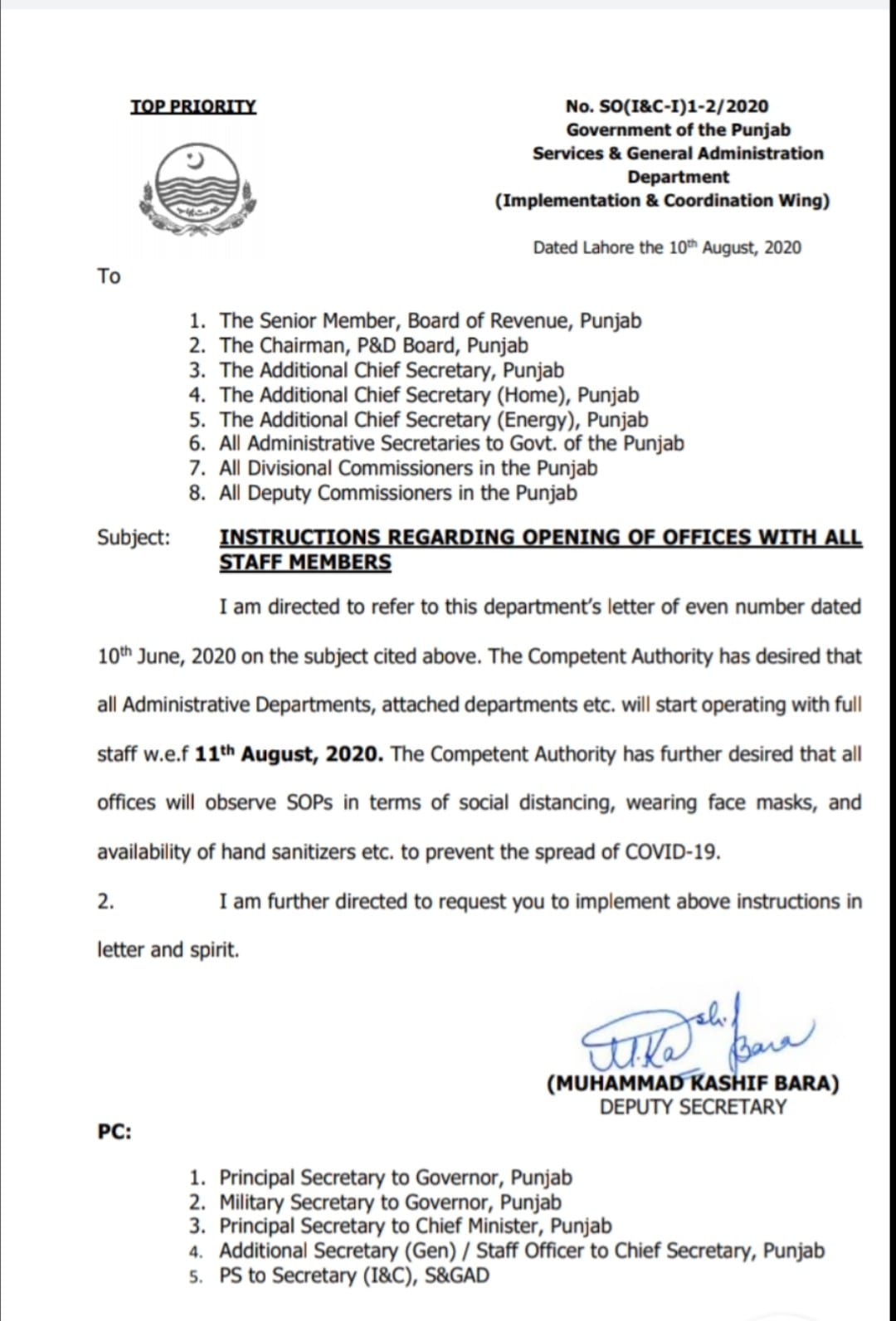 According to the above letter, all the employees will now attend their offices daily. The concession in office timings and leisure for employees has gone now. As the same, the Government earlier decided due to COVID-19. However, all the employees will follow the SOPs as the coronavirus is not fully controlled in the country. There are chances that the Government will control all the situation of COVID-19 in a better way very soon.
You may also like: BISE Kohat Special Annual Examination 20020