Last Updated on October 31, 2021 by ShumailaKamalBHP
Government of Pakistan Establishment Division, Islamabad has issued Notification No. F.4/1/93-R.1 dated 2nd August 2013 regarding Notification of Exemption from Ban on Recruitment to the Children of the Employees Who Die during Service.
In connection with the Establishment Division O.M No. even dated 20th June 2013 on the matter, it is clarified that Recruitment in Constitutional Bodies and against Assistant Package for families of Government Employees who die in Service, have been exempted from the ban on appointments, due to operational needs and on humanities grounds, respectively. The ban on recruitment in other three categories may however continue.
If there is a pressing need and justification could be provided, the same will be considered for relaxation through MS Wing of this Division, on case to case basis, with the prior approval of the Honourable PM.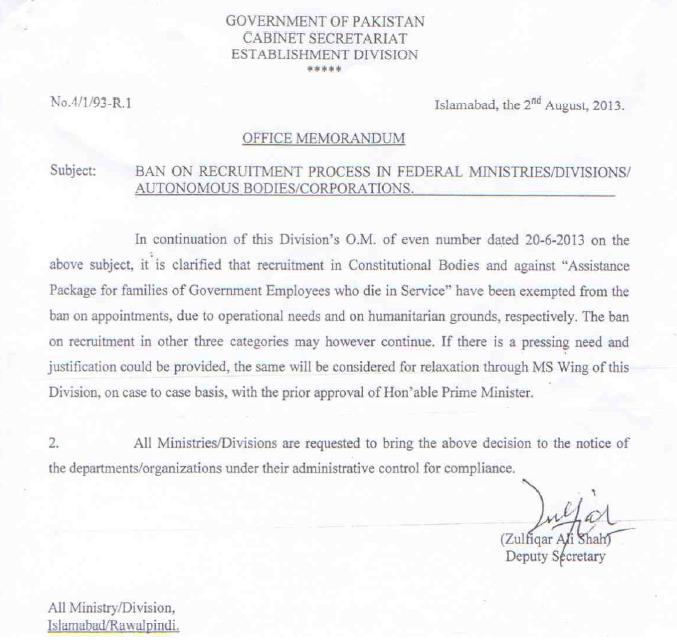 A news about the regularization of contract employees recruited on the bases of Assistant Package.