Last Updated on March 23, 2020 by Galaxy World
Government of Sindh, Finance Department has issued Notification on 23-03-2020 in connection with Withheld Encashment, Gratuity & GP Fund Due to Outbreak Corona Virus. Detail is as under:
I am directed to refer the subject noted above.
Due to outbreak of corona Virus in Province of Sindh, the measures are being taken to control the expenditure of Provincial Government.
In this context Government of Sindh has decided that order than regular salary and pension, all the payments i.e. A04102-Communication,   A04103-Gratuity, A01494-Encashment of L.P.R and G05118-G.P fund shall stand withheld till further instructions issued by Finance Department.
It is therefore informed that the above instructions may kindly be followed in letter and spirit.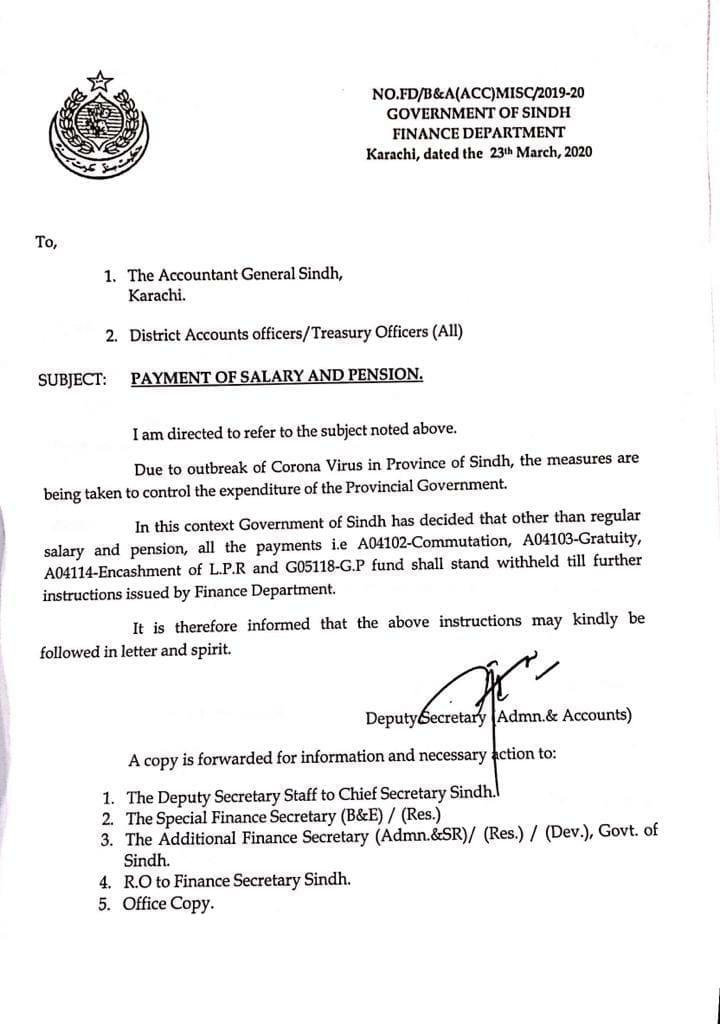 I am directed to refer to the subject note above and inform that Government of Sindh has decided to issue early payment of pension for the month of March 2020.
It is therefore requested to disburse the pension payment from 25th of March,2020 onwards positively.
Special thanks to:
Muhammad Bux Saleem Khaskheli
Muhammad Yousaf Unhr