Government of the Punjab School Education Department has issued a notification on 14-09-2020 in connection with Clarification regarding attendance of School staff. The detail is as under:
Clarification Regarding Attendance of School
I am directed to refer to this department of even number, dated 12.09.2020 and to clarify that since schools have been allowed to re-open in pursuance of the decision of the Federal Government, hence, all teaching, as well as administrative/ministerial staff in all schools, is also required to attend their school w.e.f. 15.09.2020 onward by observing all SOPs in order to prepare lesson plan s and student learning objectives (SLOs).
BY Mr. Muhammad Tufail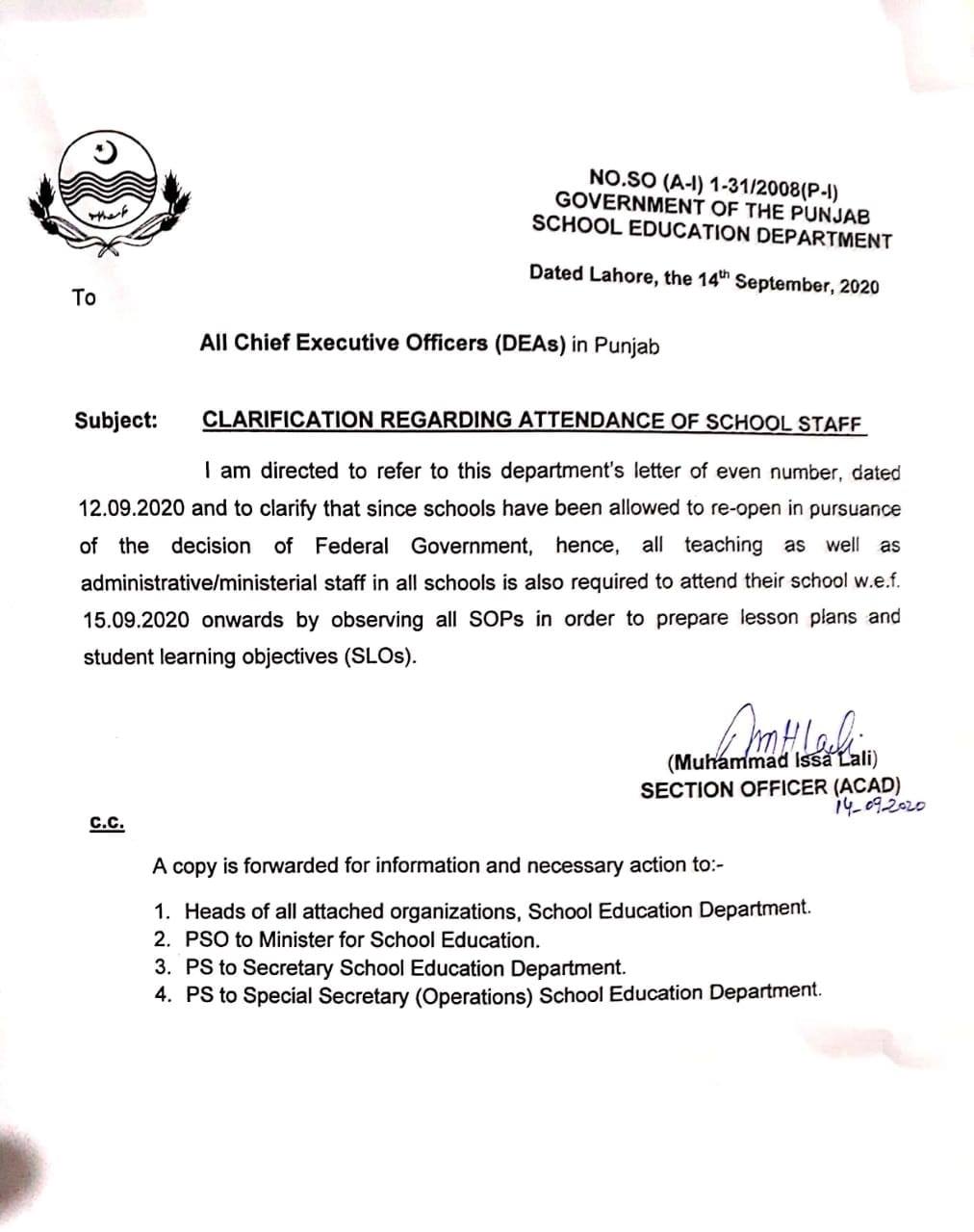 You May Also Like: Naya Pakistan Certificates Rules 2020