Last Updated on August 10, 2021 by Galaxy World
Provincial Education Minister Punjab Dr. Murad Raas held a press conference and announced for Holidays in Educational Institutions wef 26th Nov 2020.  The details are as under:
Holidays in Educational Institutions wef 26th Nov 2020
The Government will close all educational institutions (Schools, Colleges, Universities, and Tuition Academies) wef 26-11-2020 to 10-11-2021.
There should be clearly mentioned in the Notification that the students will not be permitted al all to go to malls, public parks, markets, and other public places.
It is not suitable that the students get holidays from schools and they go roaming in public places.
These holidays are for teachers and students.
The educational institutions will call the teachers only on Tuesday and Thursday in a week.
In schools, 50% of teachers will come one day and the remaining 50% on the other day of the week.
They will give the examinations from class one to class 8th during the month of March 2021.
The students will get homework during the holidays this time.
The students will get the grading for homework. They need a minimum of 50% grading to promote to the next classes.
There is a proposal for the annual examinations 2021 for the board classes in May 2021 or June 2021.
The corona can go on extreme if we don't use precarious measures.
The decision of holidays is for all educational institutions including private academies.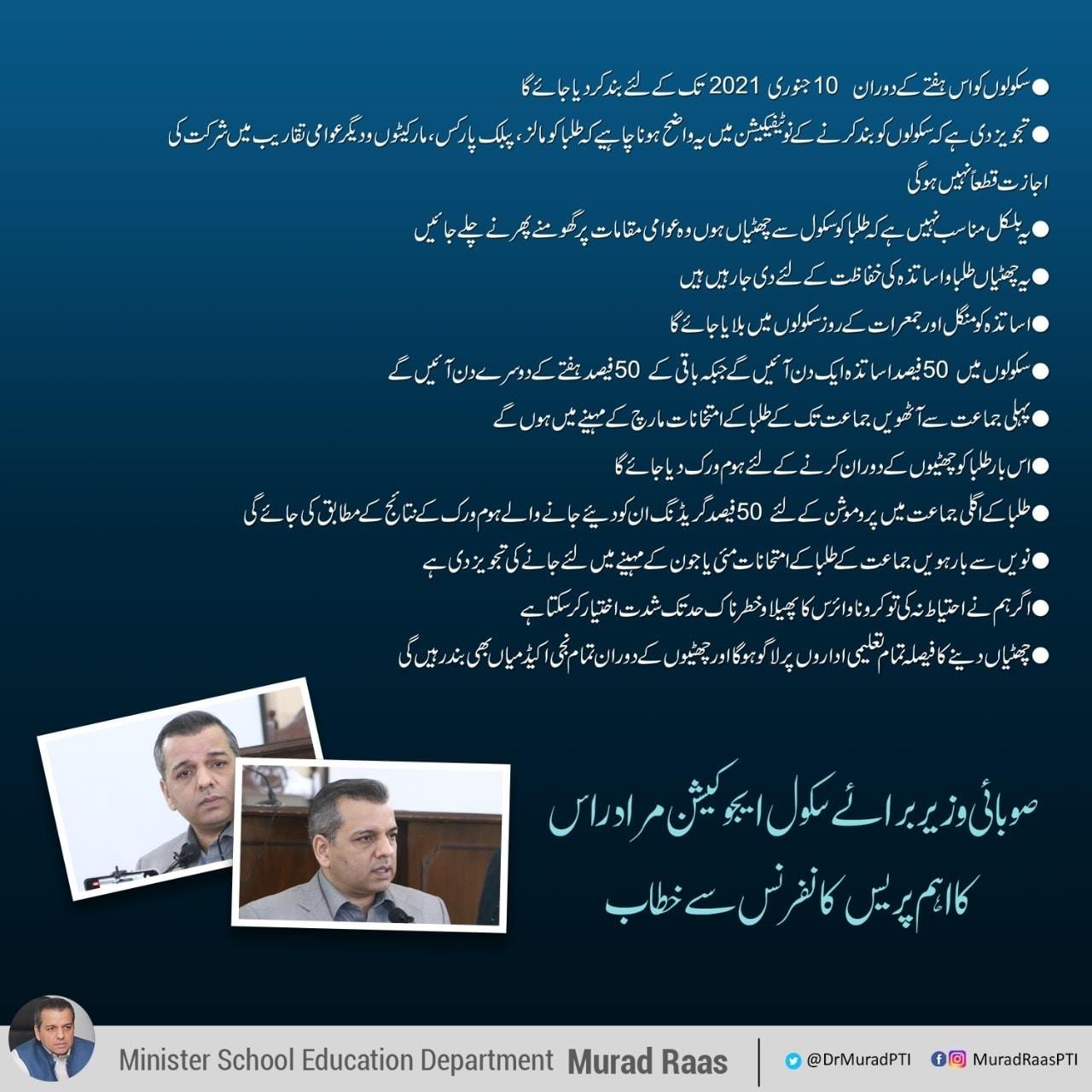 You may also like: Updates as on 23-11-2020 regarding Closing of Schools