Last Updated on December 9, 2022 by Galaxy World
I am sharing here the latest News Updates Winter Vacation 2022 in Pakistan. The reference is taken from the newspaper for the winter holidays in Federal Schools and Colleges. The details are as under:
The Latest News Updates Winter Vacation 2022 (Federal)
December is starting.  The temperature is also falling. Winter vacations fall in the last decade of December in Pakistan every year. The Ministry of Education has issued a winter vacation schedule. This year, winter vacation will start on 24th December 2022 and end up on 31st December 2022.
 New Academic Year 2023-24
The Ministry of Education has also issued the schedule of Final exams and the new academic Year 2023-24. The new Academic year is to begin on 1st April 2022.
Final Examination  of academic session 2023-24 & Result
The final examination from classes one to 8th will be held from 6th March 2022 to 20th March. The result will be announced on 31st March 2022. the results of the annual examinations will be announced as usual in government schools.
Syllabus for New Academic Session 2023-24
A uniform national curriculum will be implemented for sessions 2023-24 from classes 1 to 8. Instructions have been given to implement the A uniform curriculum from class one to 8th at the beginning of the second phase of the academic year in the coming year 2023.  It has been approved. A uniform curriculum has already been issued up to the primary.
New Admissions Target:
New admissions from class nursery to 5th in government schools shall open in February 2023. These admissions shall start from 1st February 2023. According to a survey by the Ministry of Education in Punjab, 20 million children are out of school, while the target of new admissions is being given to each school with an additional increase of 10 to 15% next year, 80 to 90 lakh students will be admitted.  Private School Examination The Divisional President of All Pakistan Private Schools Management Association,  Management Association, Irfan Muzaffar Kayani has said on contact that the annual examinations in 5400 schools in Rawalpindi will be conducted in February 2023.
You may also like: Public and Optional Holidays 2022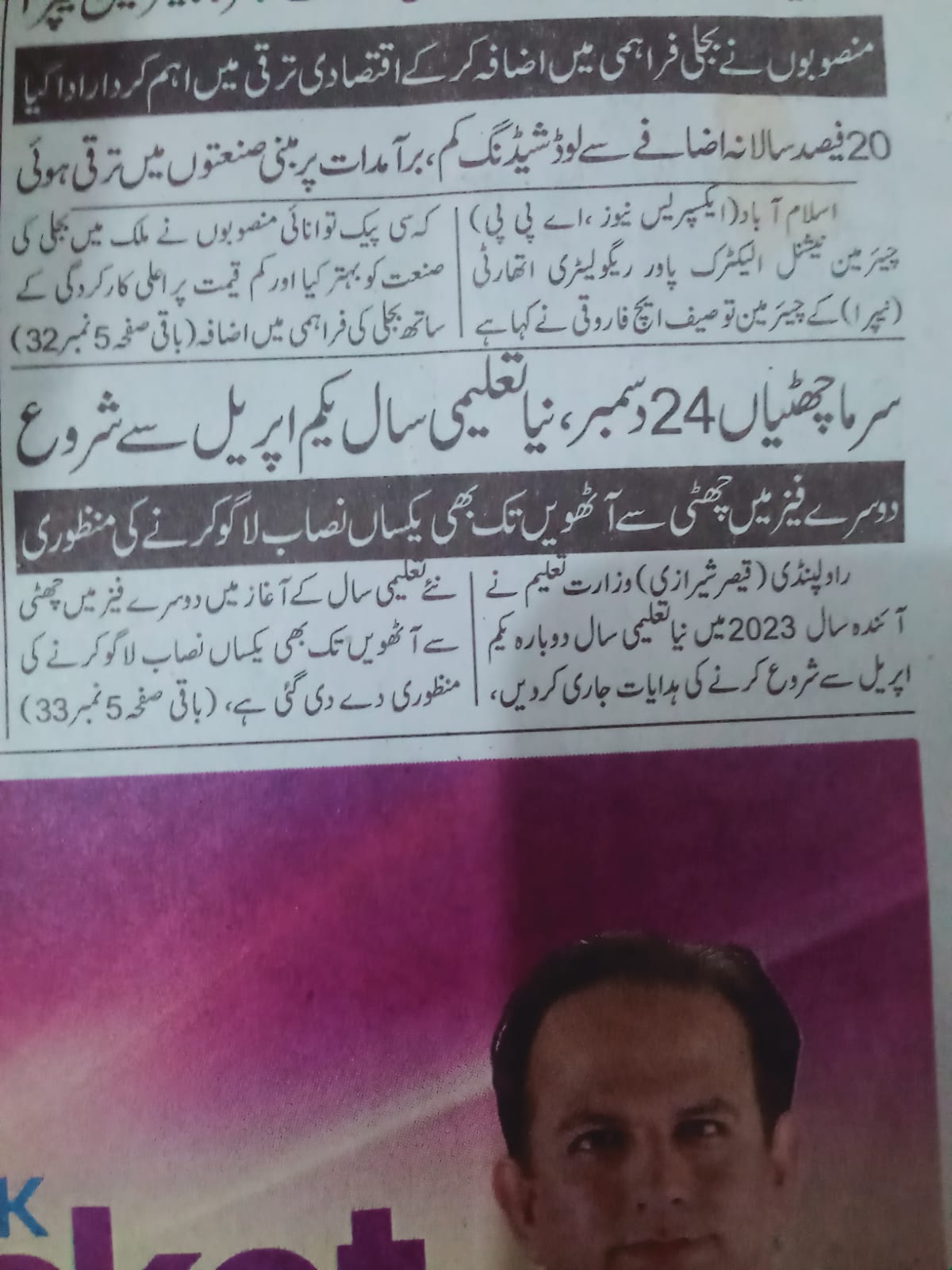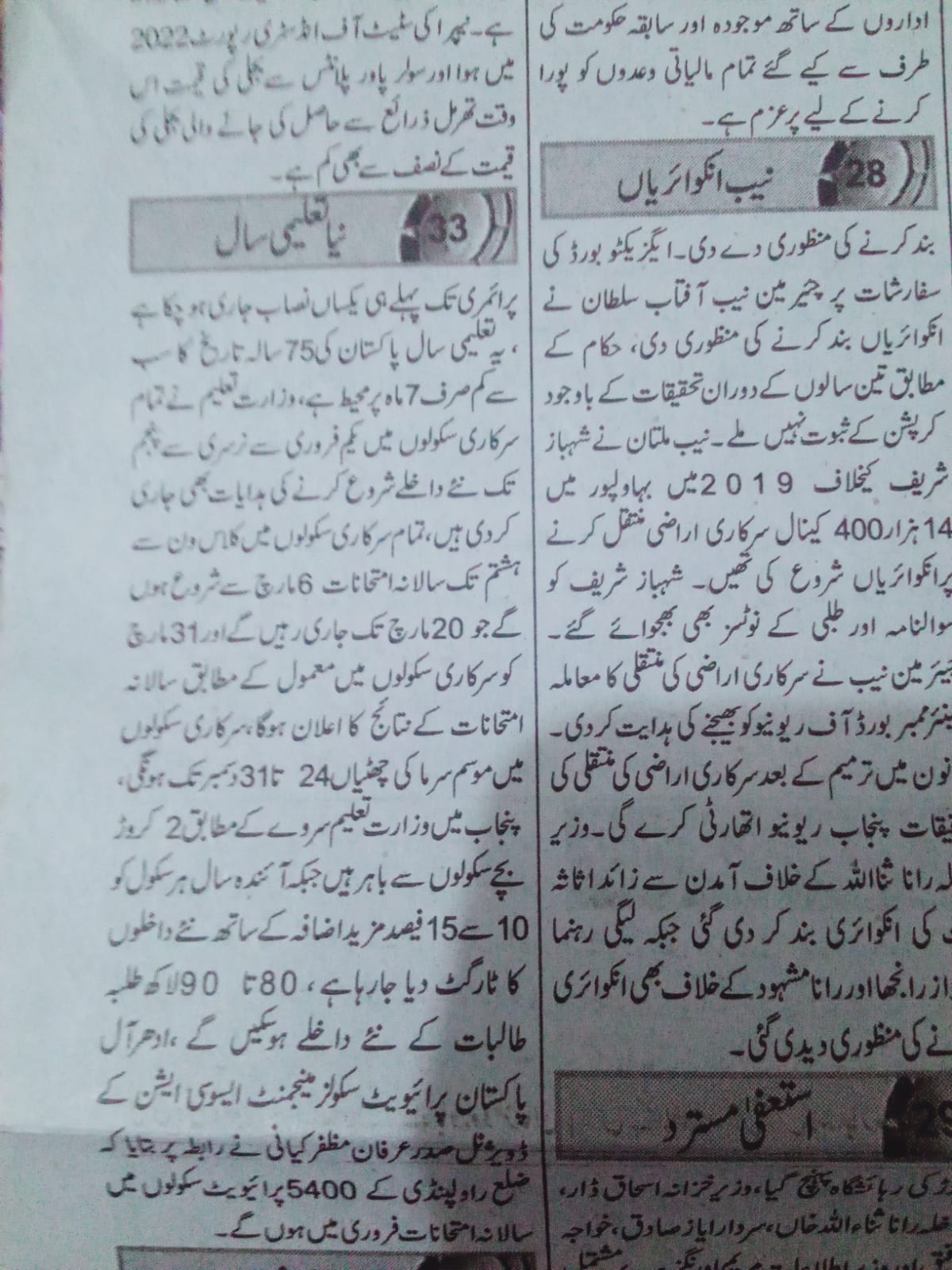 Daily Aaaj News
Daily Aaj newspaper also shared the same news about the winter holidays 2022 in Federal Educational Institutions.
Winter Holidays 2022 in Sindh Schools
As per the GNN Pakistani News Channel, the Sindh Government schools will observe winter vacations 2022 with effect from 21st December 2022.