Last Updated on April 24, 2023 by Galaxy World
You will learn about the Significant Key Issues of the Education Department in Punjab. Education Department provides affordable quality education. Its vision is to provide the best education within the reach of every learner. To make learners better human beings and the best professionals who can compete in the world. It is working to reduce the differences and bridge the gap between public and private institutions.
Review of Education Department Pakistan Keeping in View the Significant Key Issue of the Education Department in Punjab
Getting an education is a basic human right. In Islam seeking knowledge is mandatory for Muslims either male or female. Home is the basic education center for every human being. But, for more knowledge and polishing the built-in skills of every child it is the teacher who trained him or polish his capabilities.
Every teacher has to be skilled and trained too. For this purpose, every country forms Ministerial Education Department for the following:
Planning and development.
Providing professional Training to teachers. (Mandatory)
Making Policies Regarding Rights of Teachers.
Making Policies Regarding Responsibilities of Teachers.
Settlement of Educational Matters.
Providing educational free teachers training programs.
Forming Educational Recruitment Policies.
Forming non-University International Relations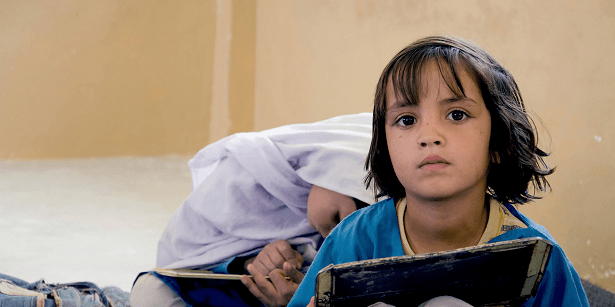 Introduction
Pakistan is a developing country. But it is still farseeing the developed and bright future of our children by providing competing education. The Ministry of Education is a competent Authority that takes charge of all educational matters. This department is as important for society as water for fish. It looks after and identifies the basic educational needs not only for the teacher itself but also at the class level ad school/institution level. Education Department in Pakistan is monitoring almost more than 50 thousand schools and more than 11 Universities. It not only monitored the public schools' but also registered private schools.
Critical Scanning of Education Department Punjab
Education Department is a great source of great change in society.  Education Department always faces many challenges in all situations due to a lack of resources financial, administrative, and human resources. The department always explores far-flung ideas to promote Education not only at the domestic level but also lead towards international standards. Department percepts to make excellent policies to abolish obstacles to increase the literacy rate and enhance the instructional and administrative facilities in all public institutions.
The department covers a great challenge of limited resources. Ministry of Education always seeks ways to defeat these challenges like:
Shortage of Staff.
Most teachers need professional training.
Shortage of Finance. (Budget).
Shortage of Institutes for specialized students.
Insufficient assistance for Students belonging to a minority Community
Key Problems of the Education Department Punjab
Punjab Education Department is working under the supervision of the Ministry of Education. Ministry makes pretensions and the department leads the accomplishment of pretensions. Some of the major issues our department is facing are;
Lack of Infrastructure/Inequality of Opportunities
In Pakistan, most percentage of the population lives in rural areas. Lack of infrastructure is one of the Key Issues of the Education Department in Punjab. Therefore, the department wants to facilitate all rural schools and educational institutions. Institutions far-flung are:
Lack Electricity.
Low literacy level.
Lack of water.
Lack of means of transport. (Bad roads)
Lack of education promoting equipment.
Lack of internet facility to train the teachers online
Startling Dropout of Students
Firstly, students face financial issues in getting educated. As these children work with their parents to meet their basic needs. They work as caretakers of their families. They have to manage family and educational commitments which cause discontinuity of educational activities. In addition to that, they face skyrocketing fees at college, University. Secondly, they observe difficulty in education as they see their degree as more challenging. Maybe due to a lack of guidance they chose the wrong study course. They lack to spend quality time with teachers or friends.
3. Lack of Quality Teachers
 Teachers must be optimistic ad has a strong vision of their students. Quality teachers deficiency is also Key Issues of the Education Department in Punjab. They must believe that their students can learn. They must treat all the students equally. Teachers are role models for students they also face individual differences in the major case. Due to many personal and professional departments lacking quality teachers.
Poor Supervision
During teaching teachers mostly receive advice. suggestions and instructions from senior staff members and from higher authorities. They get confused about which devices are in favor of their work and which suggestions are just to interfere.
Antiquated Curriculum
Before 2022 department was using an outdated curriculum. Most students feel the irrelevancy of curriculum from the real world. But now the government has introduced Single National Curriculum to abolish this obstacle.
Quick Fix Ideas and Recommendations to Solve Problems of Edu. Department
For the best solution of removing or decreasing the obstacles in the Education department government has to make the best and super visionary educational policies. These policies must be admirable and meet the standards of education. Single National Curriculum is one of that steps. But is not successful until it is implemented completely.
Main Recommendations and Proposals
The Government must support Education Department and facilitate the management and teachers fully in all ways. Government must work for the provision of facilities and take steps like;
Spend more on infrastructure.
Provide adequate professional training to the teachers.
Provide financial help to students. Like providing scholarships or a reduction in tuition fees. These Economic incentives work admirably.
Implement Single National Curriculum. As it is not followed by all private schools.
Improvise the supervision and managerial links.
Decrease the dropout rate by observing all situations.
Works to Promote Literacy.
Spend allocated funds on adequate needs.
Counseling must be done with parents ad guardians.
Provide every technical education by which students can choose any field other than managerial and official
Required Changes in Educational Policies
Government should make flexible policies according to the needs of departments, Students, and teachers. Policies must be progressive. The examination system should be changed. Policies should not be directionless but, implemented successfully without any political interference.
Conclusion
Government alone cannot reform the educational system .it needs the participation of public, private, formal, and informal education to increase the rate of literacy. The government is also providing E-Registration to Private Colleges to facilitate them. Providing proper vocational education can make our students an asset to the country.