Last Updated on October 31, 2021 by ShumailaKamalBHP
University of Peshawar (UOP) has issued Order No.3445/Estt dated 30th June 2014 in connection with Upgradation of Ministerial Staff.
According to this Office Order Up-gradation of Superintendent BS-16 to BS-17, Assistant BS-14 to BS-16 Senior Clerk BS-09 to BS-14 & Junior Clerk BS-07 to BS-11 has been notified.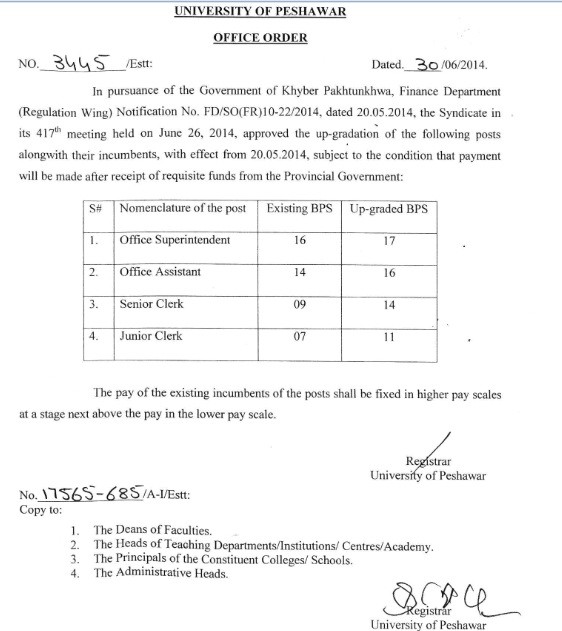 In the same way University of Agriculture Peshawar (UAP) has also issued Notification of Upgradation of Clerical Staff vide Office Order No. 154/R/UAP dated 1st July 2014.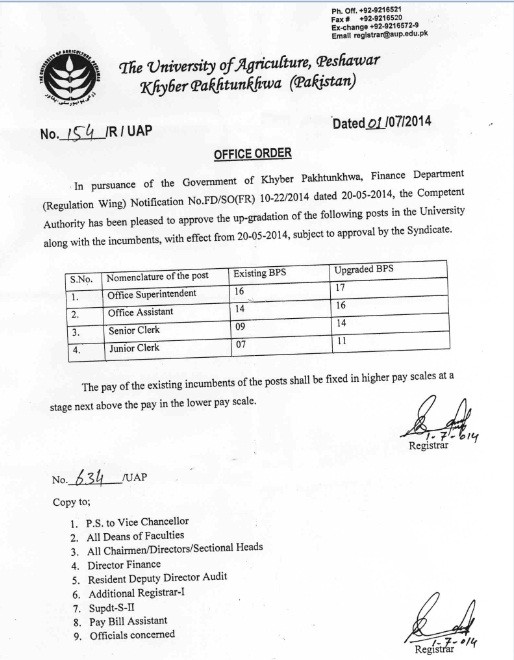 This post has been delivered by Mr. Abdul Waheed,
Superintendent,
Establishment Services-I Section,
Registrar's Setup,
The University of Agriculture, Peshawar
(KHYBER PAKHTUNKHWA – PAKISTAN).