Last Updated on September 4, 2019 by Galaxy World
It is to inform that the BISE Faisalabad FA Result 2nd Year Inter F.Sc HSSC-II Part-II Annual 2019 is being announced on 04-09-2019. You can check the Faisalabad Board Inter Result 2019 online.
It is added here that earlier it was informed by press release on 19th August 2019 by the authorities of Faisalabad Board of Intermediate & Secondary Education, Faisalabad that Faisalabad Board HSSC-II Result 2019 will be announced 4th September 2019. Now the authorities of BISE Faisalabad authorities will send the 2nd Year Result 2019 to their intuitions and for the private candidates it will be sent to their home addresses.
You can check the result online on 4th Sep, 2019. There may be load on website due to rush of the visitors of the website as thousands students from Faisalabad as well as other districts have appeared in Inter Exam 2019.
Board authorities will announce the result on 4th September 2019.
Check 2nd Year Inter Result 2019
There are three methods to check the result:
1- Online at the Website
2- If you are near the Board Office just visit the Board Office to know about the result from Multan Board Office.
You can check the result of 2nd Year 2019 at this website too below.
Check Faisalabad Board Result 2nd Year Annual Exam 2019
Heartiest Congratulations to all the successful students of 2nd year who appeared from Board of Intermediate and Secondary Education Faisalabad and I pray for their bright future. Those students who could not be successful in the annual result 2019, may not worry as pass or fail is the part of examination. Those students should not consider themselves fail. They gained a lot during their study and they can make more struggles to pass the said exam with better marks.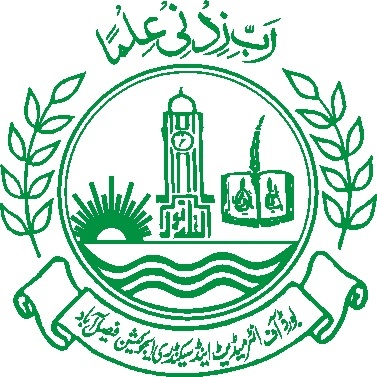 You may also like: MUST BA Result B.SC B.Com Annual 2019
Students and Results
All the students who appeared in the said exam are conscious to know about their annual result. Why they not so conscious about their result, they struggled throughout the year to achieve their goal. Many of them want to be Doctors as they appeared in Pre-Medical Group. Many of them want to be the Engineers. There are also a number of students who want to become Computer Experts. There are also many students whose aim is to become good businessmen. The students who wish to become teachers, lecturers and professors are also not less in number. I pray that all these students may pass in the BISE Faisalabad FA Result 2nd Year Inter F.Sc HSSC-II Part-II Annual 2019 . This will be news of happiness for them and for their parents who have many ambitions in their hearts about their children
Introduction to Board of Intermediate & Secondary Education, Faisalabad
BISE Faisalabad was established in 1988. Since that year the board is helping the students by conducting the examination during the previous years. The main responsibility of BISE Faisalabad is to conduct the following exams:
SSC-I Exams
SSC-II Exams
HSSC-I Exams
HSSC-II Exams
Classical Languages and others
The board authorities are trying their best to uplift the standard of the Board to the highest level. In this regard they are trying to use the latest technologies to provide the students with the instant information. They are trying to save the time of the students and parents by using online methods.