Last Updated on August 17, 2021 by Galaxy World
I shall share here the latest updates of the Tentative Merit List for CTIs 2019. As you know that the tentative merit list for the CTIs 2019 selection will be announced on 26-09-2019. In this regard the department has already informed the candidates vide Notification of Higher Education Department of the dated 12-09-2019.
According to the schedule the department prepared the lists of vacant posts of CTIs 2019. Every college displayed its own list and the candidates participated through walked in interview with effect from 23rd September 2019 to 24th September 2019. Thousands candidates of the province of the Punjab took these walk through interviews with the hope that they will be selected as College teacher Intern for the period wef 1st October 2019 to 30th April 2020.
As per the Notification of HED, the Selection Committee will prepare the tentative merit list latest by 26-09-2019 after duly scrutinized by the Director (Colleges) concerned. The department will display the list at the Higher Education Department website as well as the college concerned will also display the CTIs merit List 2019 at the notice board of the college. You can also check the merit list of CTIs at this website as given below:
Tentative Merit List for CTIs 2019 (Please wait)
As soon as I get the list, I shall share here the same, so keep tuned with me for the latest updates of the merit list.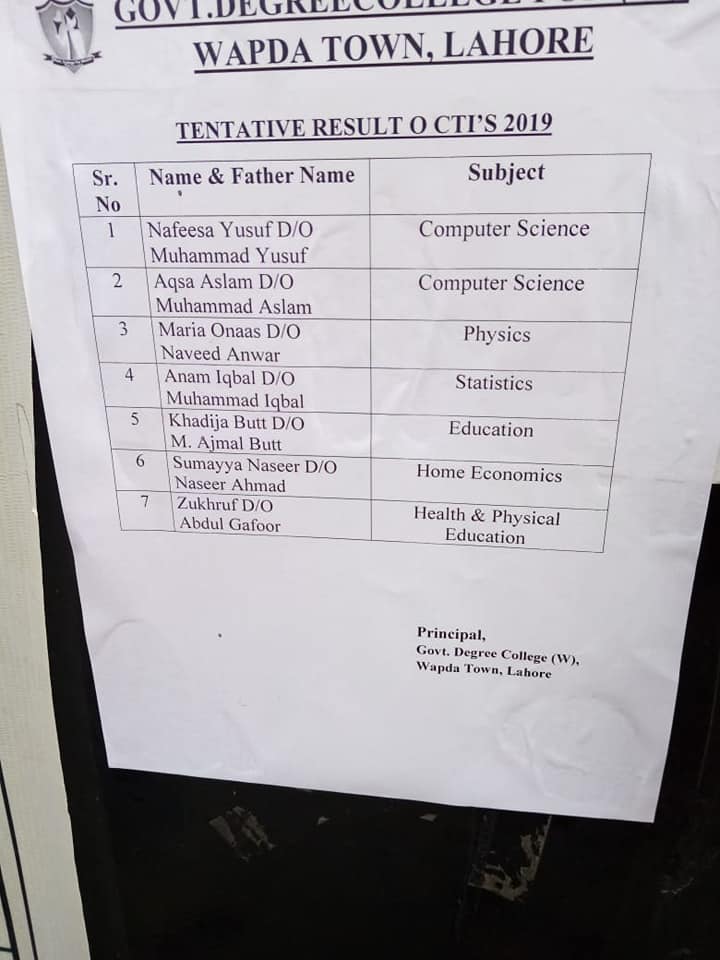 Chichawatni