Last Updated on October 15, 2019 by Galaxy World
It is to share here that initial stage data for the rationalization of Punjab Government schools at primary level have been created. The statement is based on the dated 14-10-2019. This data is still to be further processed and required to be verified. The detail of this data is as under:
Initial Stage Data for Rationalization (Primary Schools Deficiency)
The lists of the Government primary schools has been shown where there is requirement of more teachers and these schools are facing deficiency of teaching staff.  According to the data shown the department require more 6234 teachers in these primary schools. You can check the latest updates of rationalization of school teachers at any time for your info.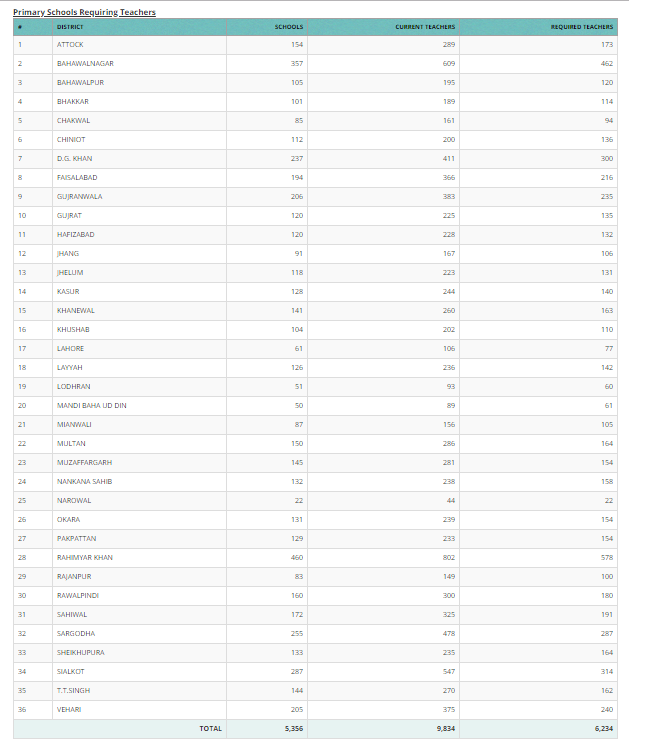 List of Primary Schools With Surplus Teachers
There are also a number of primary schools where there are surplus teaching staff that is to be shifted to those schools where there is deficiency. According to the data there are 16874 surplus teachers in Punjab Government Primary Schools.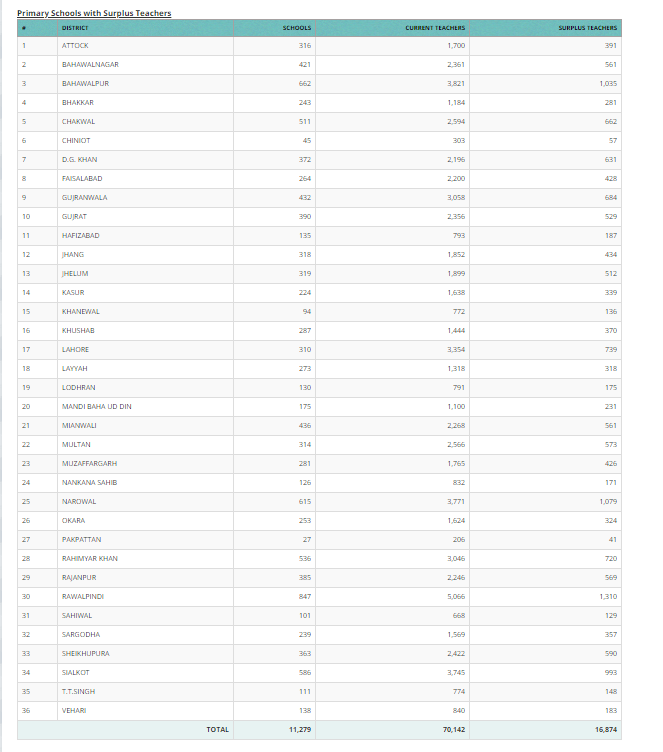 Net Initial Data
We take the net initial data then the value is as under:
Schools with Surplus Teaching Staff = 16874 teachers
Schools with Required Teaching Staff = 6234 teachers
Total Surplus Teachers = 10640 teachers
If we look at the initial data of teachers then there will be no more requirement to recruit the educators in Punjab Government schools. However we cannot say the final position of the states of the staff. Lets wait for the finalization of the process.