Last Updated on August 10, 2021 by Galaxy World
Government of Sindh, Labour & Human Resources Department has issued Notification on 20-06-2020 in connection with Employee or Worker Shall Not Be Declared as Absentee Due to COVID-19. The details of the same are as under:
Employee or Worker Shall Not Be Declared as Absentee
No.L-II/21-3/2020/Corona:- In pursuance of the Order No. SO (J-I)/HD/8-1(04)/2020/ Corona, dated 14th April 2020 issued by Home Departments, Government of Sindh and in the wake of the rapid increase in transmission of Coronavirus, different Commissioners/Deputy Commissioners of the Province of Sindh have announced lockdown in certain areas of their respective jurisdictions to control the spread of COVID-19  on the recommendations of concerned  District Heath Offices, Heath Department, Government of Sindh.
The lockdown, as announced by different Commissioners/Deputy Commissioners in their respective jurisdictions, shall be deemed as a prescribed period in terms of clause (i) of Section-2 of the Sindh COVID-19 Emergency Relief Ordinance, 2020 (Sindh Ordinance No.III of 2020) and Employees or Workers of Industrial, Commercial and Shop Establishment, affected due to lockdown are entitled to the relief as envisaged under clause (b) of Sub-Section (2) of Section-3 of the Sindh Ordinance No.III of 2020, which is reproduced as under:-
"No employee or worker shall be laid off, terminated or removed and the employee shall be paid salary by the employer during the closure of an establishment as indicated in schedule-I."
You can read the copy of the letter to get the full details of the Notification.
Special Thanks: Mr. Muhammad Bux Saleem Khaskheli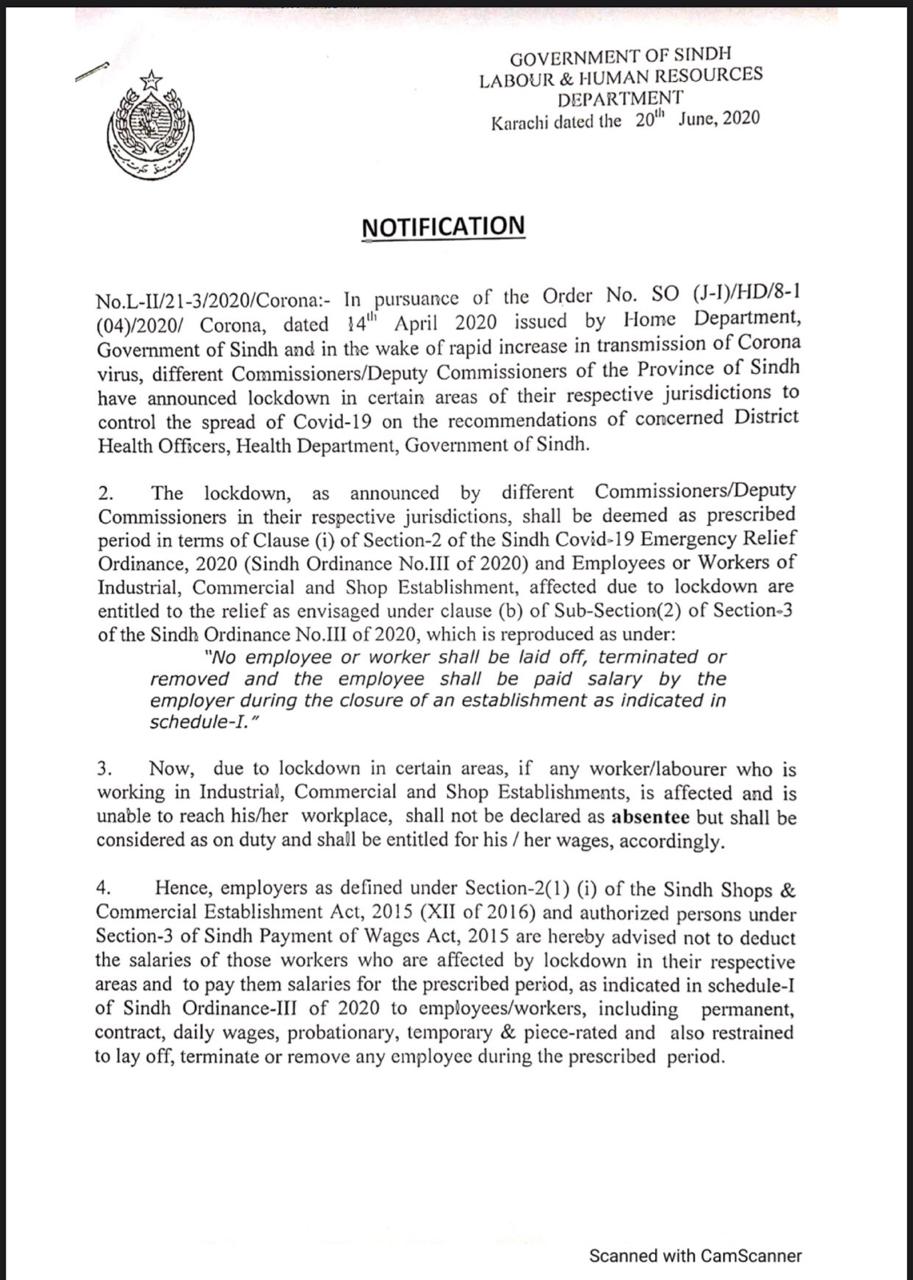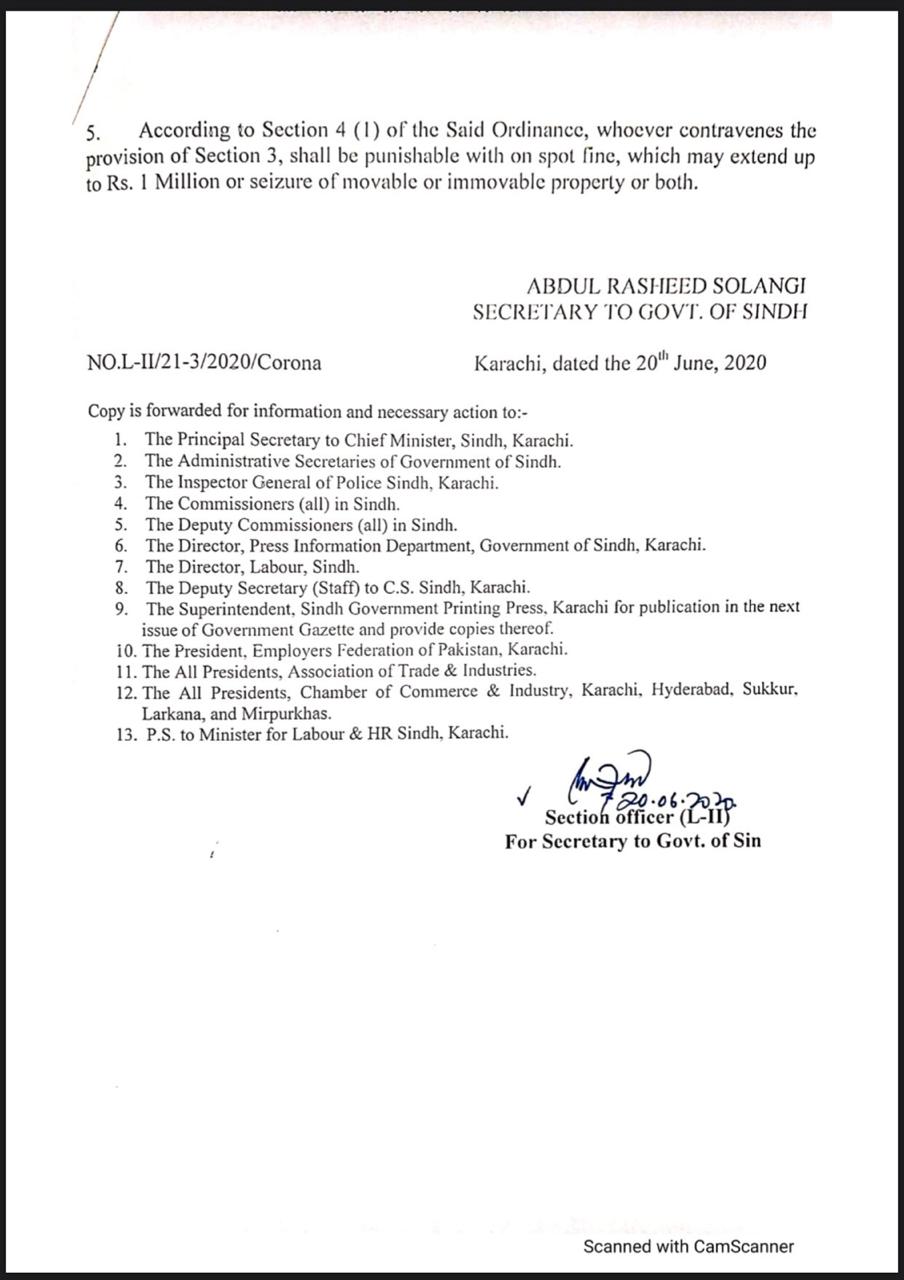 You may also like: Clarification of Directions Regarding Lockdown in Sindh