Last Updated on August 10, 2021 by Galaxy World
Government of Khyber Pakhtunkhwa, Elementary and Secondary Education Department has issued Notification on 17-07-2020 in connection with Uniform Policy to Declare SSC & HSSC Results KPK. Some main points are as under:
Categories for Uniform Policy to Declare SSC & HSSC Results KPK
CATEGORY 1
All grade 9th and 11th students may be promoted to grade 11th and 12th respectively. This will allow 100% of regular and private students of the 9th and 11th grades to advance to the next level. Students so promoted to grade 10 and 12 respectively may be issued the following certificate by the respective Board;                                                                                                                                         Mr./Miss ______ S/D/o _______ who applied for grade 9/11 Examination 2020 under Roll Number ______  as regular / private number candidate, which could not be held due to Covid-19 pandemic stands thereby promoted to grade 10/12.
CATEGORY 2
Students promoted to grade 10 and 12 may not take a composite exam in 2021. Thus, they will not be taking grade 9th and 11th exam but only of grade 10th and 12th. The grade 9th and 11th scores will be calculated based on their grade 10th and 12th performance in 2021.
CATEGORY 3
Grade 10th and 12th students, who have passed all subjects required in Grade 9 and 11 may be considered passed for grade 10 and grade 12 examination based on their grade 9th and 11th performance. This will cater to a vast majority of students. All these students will get an additional 3% marks added to their total based on the previous exam.
CATEGORY 4
The remaining students appearing in grade 10th and 12th examinations, who have failed up to 40% of the grade 9th and 11th subjects, may be awarded passing marks. However, such students may not be given the benefit of 3% additional marks as provided under category-3.
CATEGORY 5
A special examination may be held between September and November or earlier if possible, for the following categories:
Those not satisfied with the marks awarded to them for grade 10/ 12 on the basis of their grade 9th/ 11th result and want to improve by taking grade 10th / 12th
c- Grade 10th and 12th students who are not satisfied with their awarded results and want to appear in special examination may inform their respective boards within 15 days after the declaration of results.
Removal of Difficulties
The Khyber Pakhtunkhwa Boards' Chairman Committee (KPBCC) is empowered to make a decision with consensus to remove any difficulty in implementation of the aforementioned recommendations for award of notional marks or to cover an area or an anomaly that may have eluded notice and stands unaddressed at this age or to make the recommendations conform to the policy adopted by other Boards across the country if so needed to protect the interest of the children.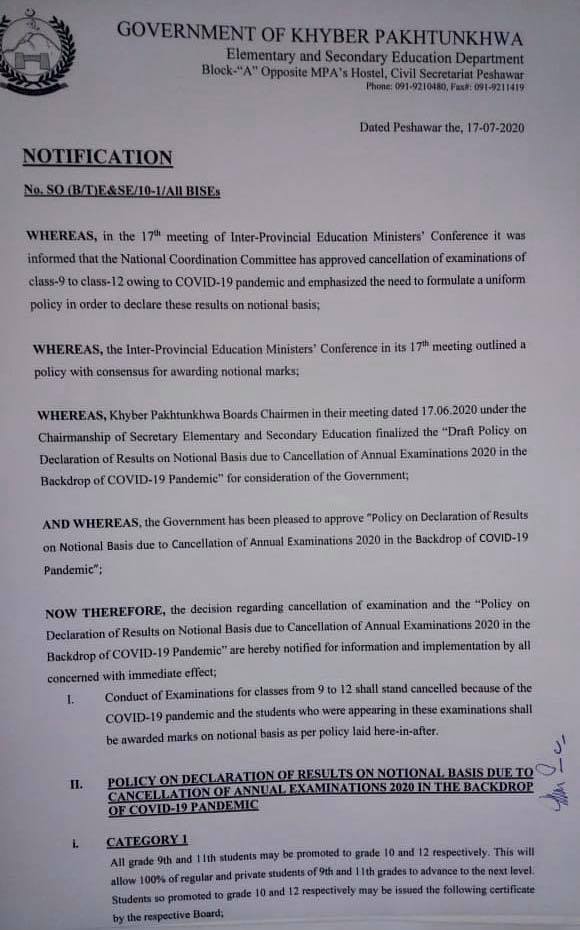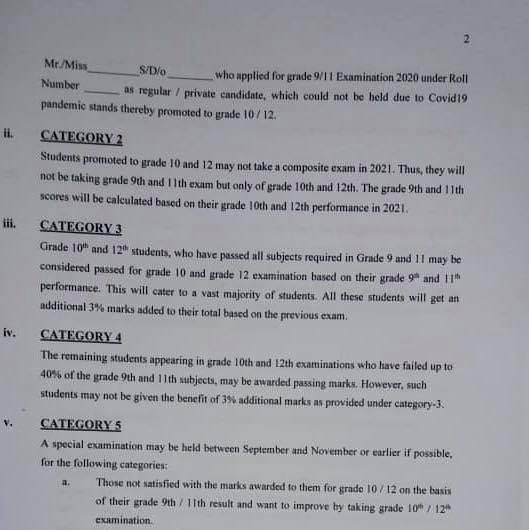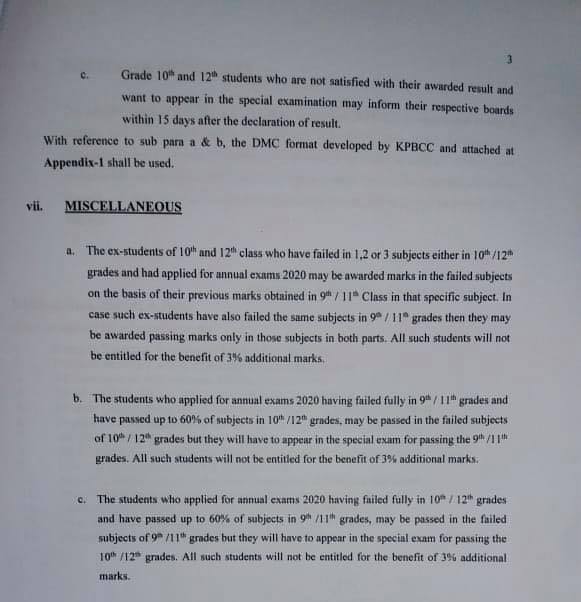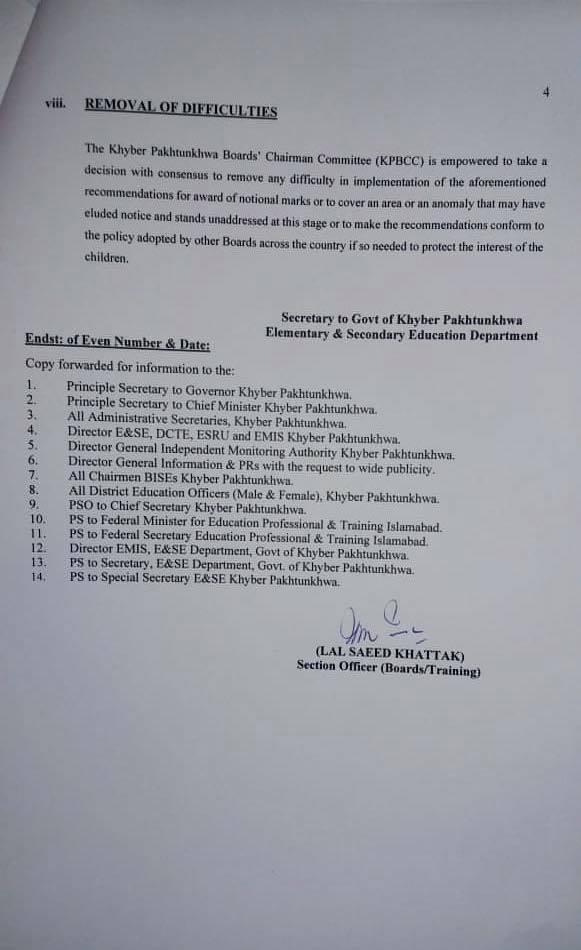 Note: This policy will be implemented for all KPK Boards Peshawar, Kohat, Sawat, Malakand, Abbottabad, Mardan, Bannu, D.I Khan.
You may also like Federal Board SSC Result 2020.