Last Updated on August 10, 2021 by Galaxy World
Directorate of Higher Education, Khyber Pakhtunkhwa on 24-07-2020 has issued Notification Disaffiliation of BA / B.Sc Programs in KPK. The details are as under:
Notification Disaffiliation of BA B.Sc Programs Khyber Pakhtunkhwa
I am directed to refer to the subject noted above and to state that in almost 128 colleges of Khyber Pakhtunkwa, BS-04 year Degree Program has been initiated and the admission in the conventional 02 years Program of B.A / B.Sc has been stopped in these BS colleges. All of these colleges had been affiliated with various Universities. As there are no more admissions in the subject program of B.A / B.Sc and their termination warrants disaffiliation from the concerned Universities.
I am, therefore, directed to request you that all colleges of your cluster may be asked to disaffiliate their all those conventional programs (BA/BSc/BCS, etc) which are not being offered by these colleges from the concerned Universities in order to avoid any complications in further, please.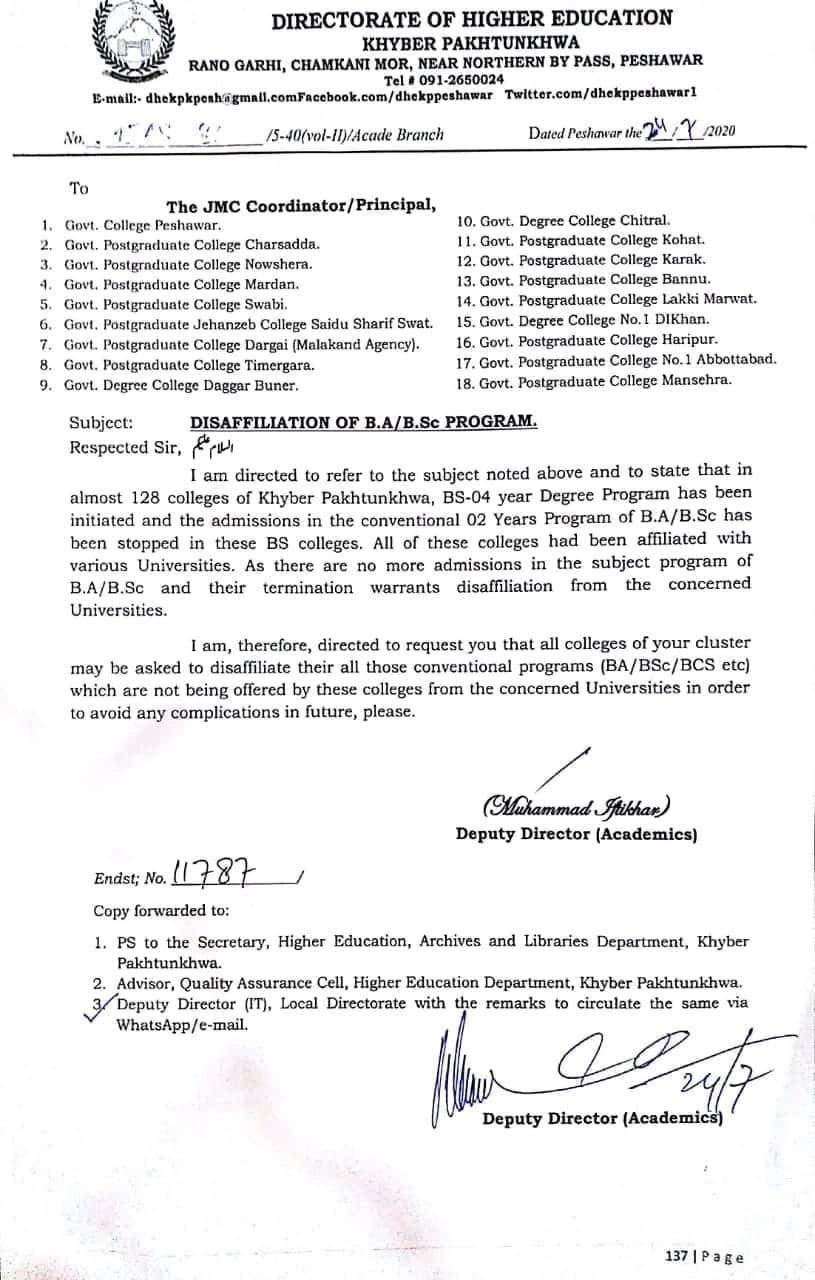 The endorsement number of this letter is 11787. The department has sent a copy of this letter to PS to the Secretary, Higher Education, Archives and Libraries Department. In the same way, they have sent a copy of the same to Deputy Director (IT), Local Dte.
You may also like: Eid-ul-Azha Holiday 2020 Federal