Last Updated on August 10, 2021 by Galaxy World
Government of Balochistan Services & General Administration Department has issued Notification on 30-07-2020 in connection with Four Days Eid-ul-Azha Holidays 2020 to Employees of Balochistan. The details are as under:
Four Days Eid-ul-Azha Holidays 2020 Balochistan
In continuation of this department's Press Release of even number dated 29th July 2020, the Government of Baluchistan is pleased to notify for general information that 3rd August 2020 (Monday) shall also be observed as closed Holiday throughout the Province on the Occasion of Holy Festival of Eid-ul-Azha.                                                                                                                                            The above Press release may kindly be published in all local English and Urdu Newspapers and also be given wide publicity through electronic media.
It is to add here that on 29th July 2020 Government of Balochistan issued a Notification regarding three days holidays. But Now the Government decided to increase one more holiday to facilitate the employees. Now the schedule of Eid-ul-Azha 2020 in Balochistan is as under:
Schedule of Holidays
Friday 31st July 2020
Saturday 1st August 2020
Sunday 2nd August 2020
Monday 3rd August 2020
The employees of Balochistan will attend their offices on 4th August 2020. While Punjab, Sindh, Khyber Pakhtunkhwa and Federal Employees will join their duties on 3rd August 2020.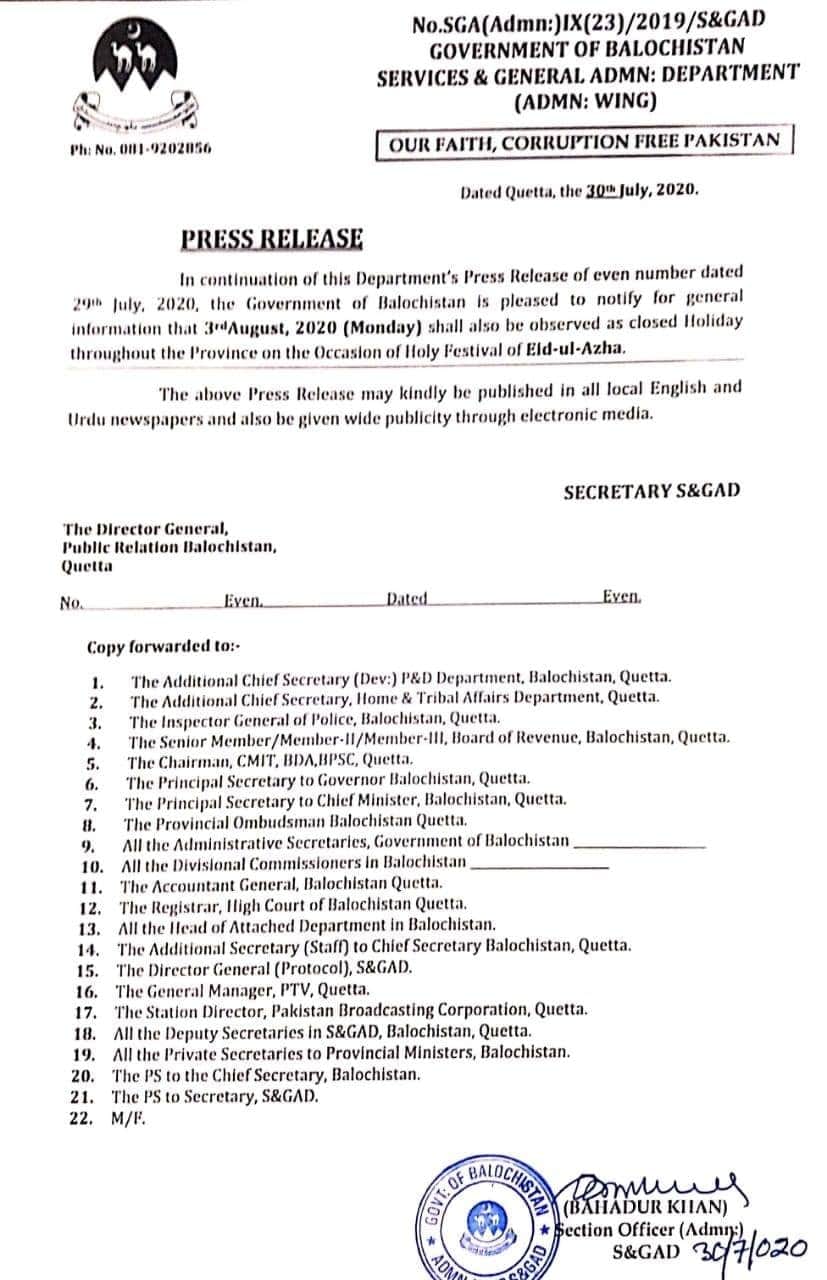 You may also like: Revert Back Office Timings Federal & AIOU 9 am to 5 pm