I am here explaining the full procedure to Open Aaghi LMS Portal in detail as described by the Allama Iqbal Open University. Many of the students are unaware of the procedure.  Don't, worry the simple method is as under:
Semester Spring 2020 students will do the online assignments and workshops for B.Ed, BS, and all postgraduate programs.
Open the website of www.aiou.edu.pk and you will see there written "Aaghi LMS Portal".
The students will use at the end of the registration number @aiou.edu.pk as USERNAME. It means just they will add @aiou.edu after their registration number and it will be their Username.
For Example:
User Name: [email protected]
Password: The students will enter their challan number of the semester spring as the password.
After doing this process, the students can easily log in to send their assignments online. They can also join their online workshops through this portal.
Note: If the students still face any difficulty or issue to enter their login then they can email at the following email ID:
For more information, they can call at the AIOU Help Line: 051-111112468
I hope you will have learned all the procedures to enter your username and password in the Aaghi LMS Portal.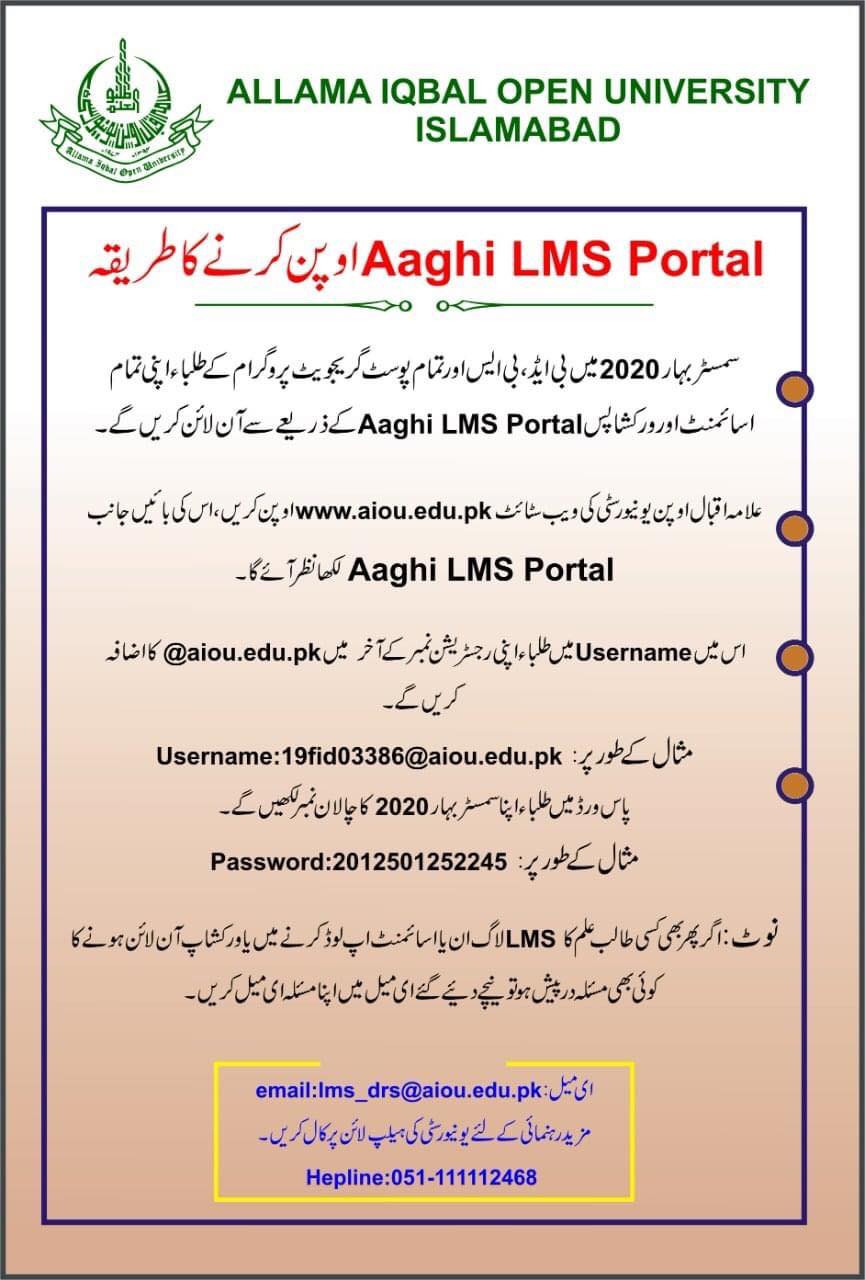 All students of LMS Portal are informed to email a focused person about Username only once and then wait for their turn. Most students are intentional five-ten times with the same email from different IDs. Repeatedly send. Such students are strictly warned that if they don't refrain from sending the same email repeatedly, their ID will be blocked. Secondly, on LMS Focal person's email only and only Email about LMS related issues not to ask about books or other issues. Visit Regional Campus Peshawar for your other issues. Thanks