Last Updated on August 10, 2021 by Galaxy World
Board of Intermediate & Secondary Education, Islamabad has issued instructions regarding the Further Revised Schedule of Registration 2020-22 Class XI. In this regard, FBISE Islamabad has issued the orders. In this connection, FBISE Islamabad has issued a partially modified notification on 20th Oct 2020. According to this modified Notification, the following are new dates of admission and registration return. The new schedule of registration /admission in class 1st year is as under:
Further Revised Schedule of Registration 2020-22 Class XI
Schedule for Admission in Institutions:
Last date for Admission to Class XI: 30 Oct 2020
Admission with special permission of Chairman With Rs.800/- (Inland) / US$20/- (Abroad) per candidate as special permission fee: Upto 05 Nov 2020
Schedule for Receipt of Registration Return
Receipt of Online Registration Return with Normal fee @ Rs 800/- (Inland)/US $75/- (Abroad) per candidate: upto 10, Nov, 2020
Federal Board of Intermediate and Secondary Education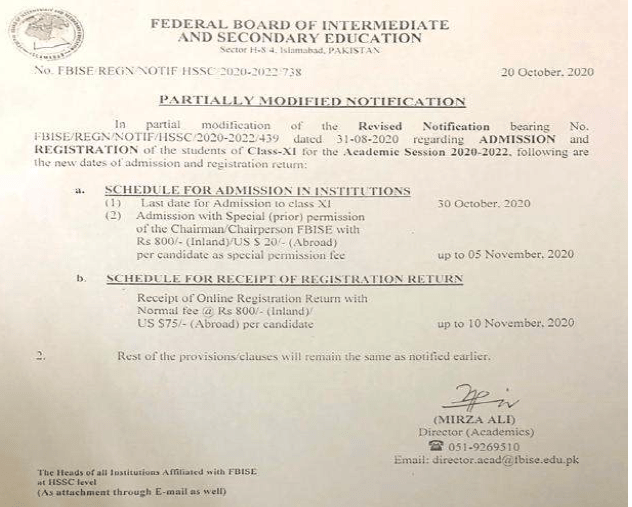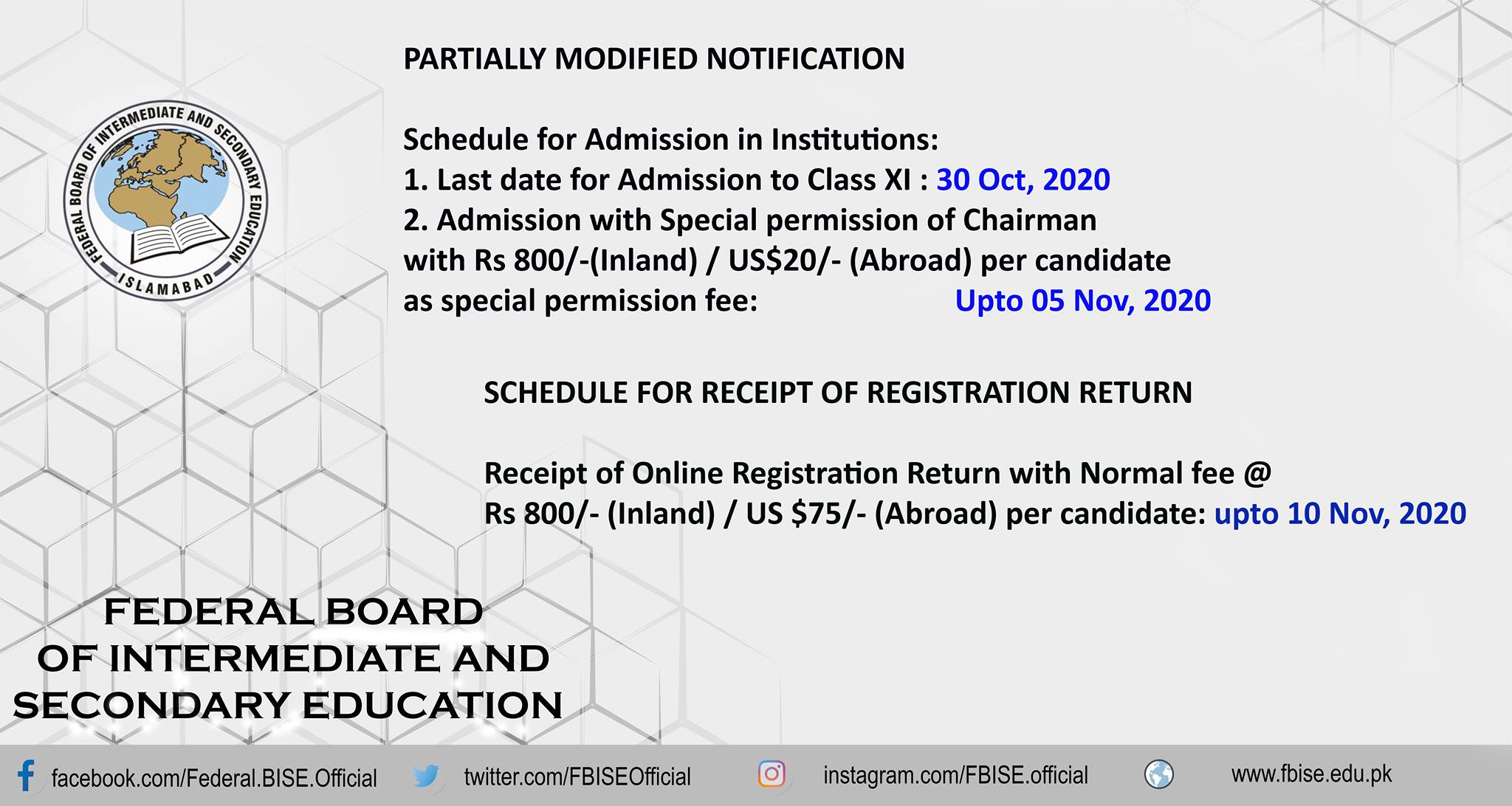 It is to inform all the students and teachers that the previous date of the last admission was 22nd October 2020. The Federal Board has to extend the date due to certain reasons. One of the main is reasons of the same is the delay in results for various boards. Many boards announced their results for class X even in September / October 2020. This reason could not give the students much time to get admission to various provincial or federal Colleges. The new date of receipt of Registration Return is now up to 10-11-2020. I hope this facility will ease much for the students to complete the process of their registration for 2020-2022.