Last Updated on August 10, 2021 by Galaxy World
Allama Iqbal Open University has announced for Assignments Submission Schedule Autumn 2020. Directorate of Public Relations AIOU Islamabad has announced the same on November 9, 2020.
AIOU Islamabad Assignments Submission Schedule Autumn 2020
Allama Iqbal Open University has finalized the process of admissions for programs offered in the autumn 2020 semester including matriculation, FA, I Com, and BA / Associate degree. The candidates who have applied for admission in these programs may confirm their admission from the university website (www.aiou.edu.pk).
Books for Programs
Allama Iqbal Open University is dispatching the Books of these programs to the students. The books are also available online on the university website in PDF format. The students can also download the books from the AIOU website. The university has also announced a schedule for the assignments submission for these programs.
Dates for Assignments
The students of matriculation, FA, and I Com will submit their Ist assignment by November 30 while the deadline for the second assignment is……….. The University advises the students to continue their educational activities according to the given schedule.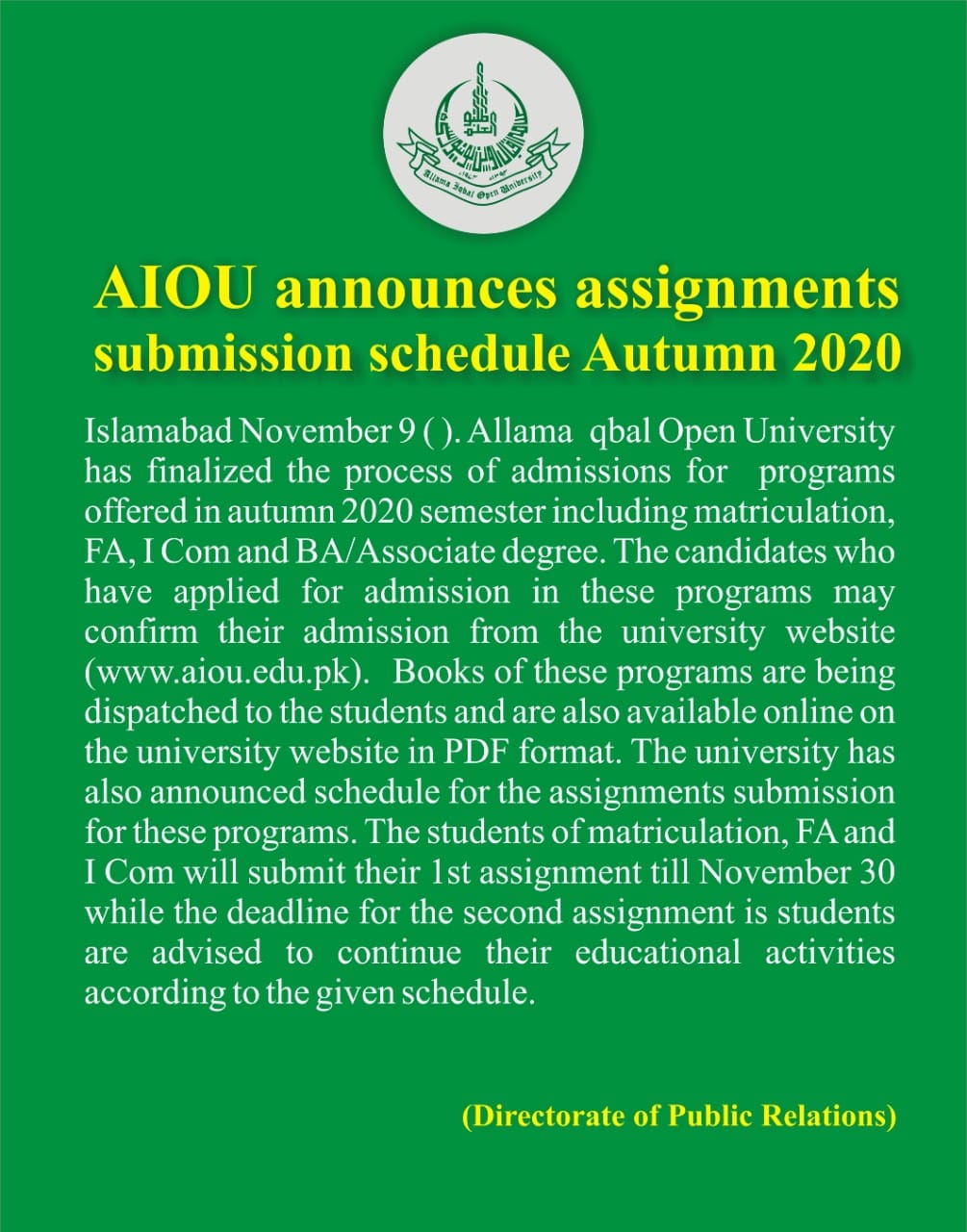 On the other hand, Federal Board has decided to conduct MCQs on OMR sheets for the coming Annual examinations 2020. These OMR sheets are for class 9th & 10th students. So the students should prepare as per these sheets.