Last Updated on August 6, 2021 by Galaxy World
Allama Iqbal Open University Islamabad Regional Campus Peshawar has issued the updates of AIOU autumn 2020 Admission Confirmation and Books.  It is a good update for those students who are worry about their admission confirmation. Many of the students are still unable to know about their admission. They have asked me many times about the admission. Now AIOU Islamabad has relaxed them after this update of AIOU.
AIOU autumn 2020 Admission Confirmation and Books
All those who are asking about books they will get it till
15 of Feb
stay in touch with your post offices. The last date for assignments IS 20TH APRIL.
ll those students whose admissions are not confirmed of AUT 20 are informed to wait until
next Monday (1st February 2021)
. However, if your admission didn't confirm until then visit us along with challan copies but wait until Monday 1st February 2021.
                The 2nd update is that the students will get books by the mid of this month Feb 2021. The students can also use the admission confirmation process to confirm their admission. The students should try again if they are still unable to find confirmation. The details of the update are as under: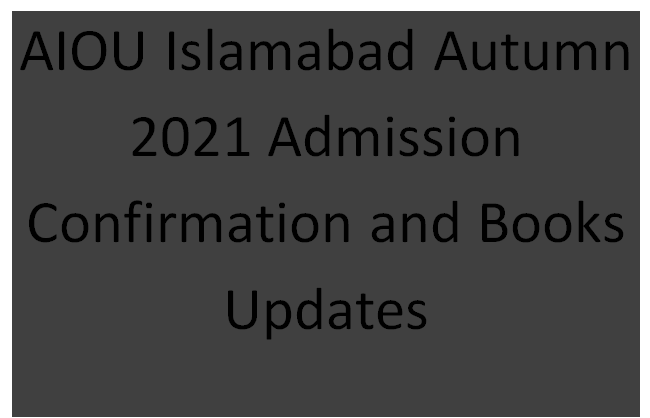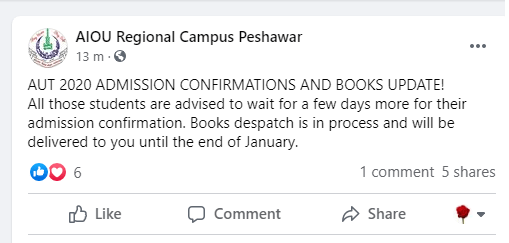 The University advises all those students to wait for a few days more for their admission confirmation. Books despatch is in process and they will deliver to you by the end of January 2021.