Last Updated on May 8, 2023 by Galaxy World
Punjab Public Service Commission has updated the Upcoming 3423 PPSC Lectures Vacancies in Colleges in Punjab province. These lecturer's jobs in 2021 are expected, which PPSC will soon announce for recruitment. The residents of the province of Punjab will apply for these jobs. The candidate having not the domicile of the province of Punjab is not eligible to apply.  The summary of these PPSC Lectures jobs 2021 is as under:
3423 PPSC Lectures Vacancies in Colleges in Punjab
Lecturers (Male) = 732
Lecturers (Female) 2691
The Higher Education Department has the deficiencies of the lecturers in Government Colleges in Punjab. The HED will recruit 2691 female lecturers while it will recruit 732 male lecturers. The details of the subjects in which these lecturers are required, the PPSC will soon announce the detail of the same. So the candidates should wait for the coming updates of the vacancies for the lecturers.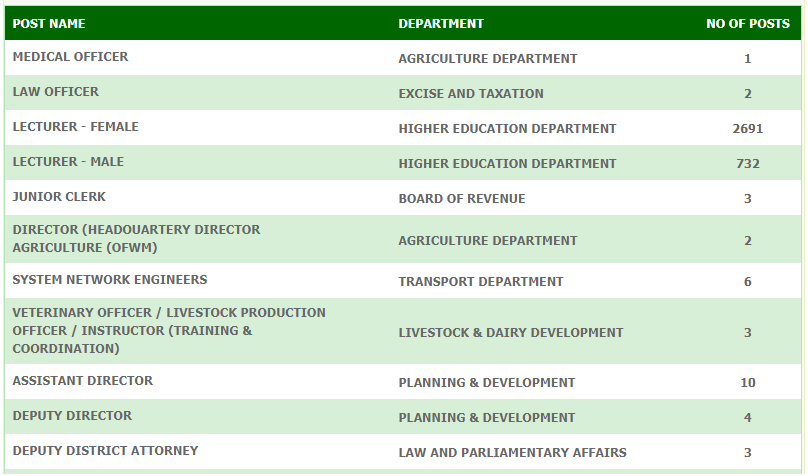 The candidates are waiting for these teachers' jobs in Punjab for many months. Many of the candidates have already applied for PPSC jobs and they are still waiting for the result of their tests and interviews. Now the candidates have to prepare themselves for these lecturers' jobs that are very soon coming.
Requisition for Recruitment of Lecturers (BPS-17)
Punjab Government Higher Education Department issued a letter on 09-03-2021 in connection with a requisition for recruitment of lecturers (BPS-17) (Male and Females) against the direct quota (Including male, female & others) on a regular basis.
I am directed to refer to the subject noted above and to enclose herewith two (02) requisitions along with enclosures duly filled in and signed by the Competent Authority on the prescribed forms 'PPSC-I' for making recruitment against 3423 posts including all quotas on regular basis in the Punjab HED.
Requisition of 2691 posts of Lecturers (Female) BPS-17
Requisition of 732 posts of Lecturers (Male) BPS-17