Allama Iqbal Open University has announced the AIOU Islamabad Autumn 2020 Semester Exams Postponed. The Open University announced the suspension of exams due to the recent wave of the COVID-19.
Allama Iqbal Open University will announce the new dates later on. The students now should prepare for the exams and wait for the next announcement of the start of the Semester 2020 Autumn Examinations.
These exams also consist of the BA/AD/Bed/BS odl etc. These exams, AIOU will not conduct till Eid-ul-Fitr. The University will conduct the exams after Eid-ul-Fitr 2021. So stay at home and stay safe. Keep tuned with me for the latest updates of AIOU Exams.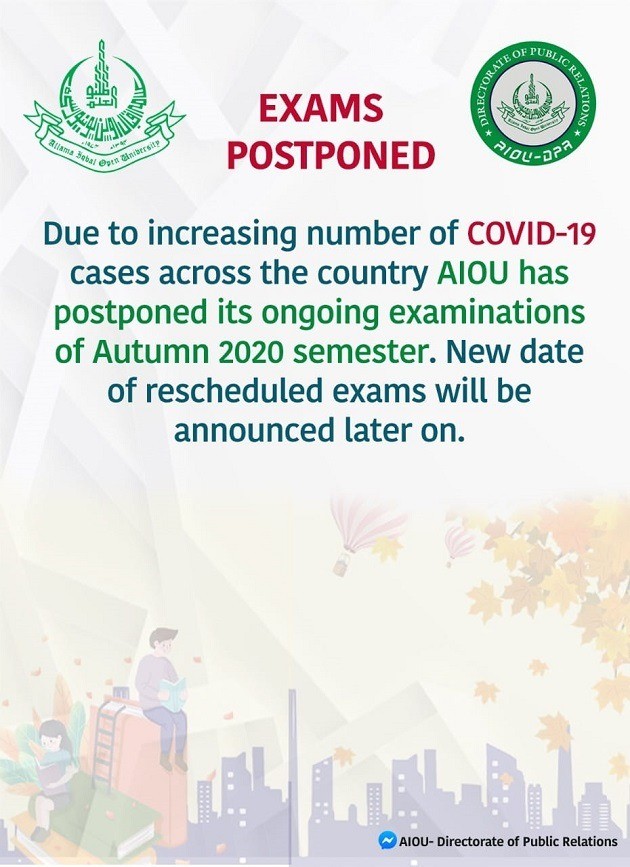 You may also like: SED Punjab modified Notification of CLosure of educational Institutions