Last Updated on May 12, 2022 by Galaxy World
Chief Executive Officer, District Education Authority Lahore has issued a letter on 11-05-2022 in connection with Expected Summer Vacation 2022 Punjab School Education Department.  According to the letter sent to the District Education Officer (SE/M&W-EE) Lahore, the authorities have urged to give summer vacations 2022 homework well before the start of the summer holidays 2022. The details are as under:
Summer Vacation 2022 Punjab School Education Department
As you are well aware summer vacations are expectedly to go to start w.e.f. 01-06-2022. The Competent Authority has desired that summer vacation work the teachers should give to the students well before the commencement of summer vacations.
I am directed by the authority to request you to issue necessary directions/instructions to the Head of the institution working under your jurisdiction under rules and policy. All should treat it as MOST URGENT.
Still the final Notification, the SED Punjab did not issue, as soon as the same, the concerned department issues. I shall upload the same here for the information of students, teachers, and parents.
You may also like: Notification 5 Working Days a week HEC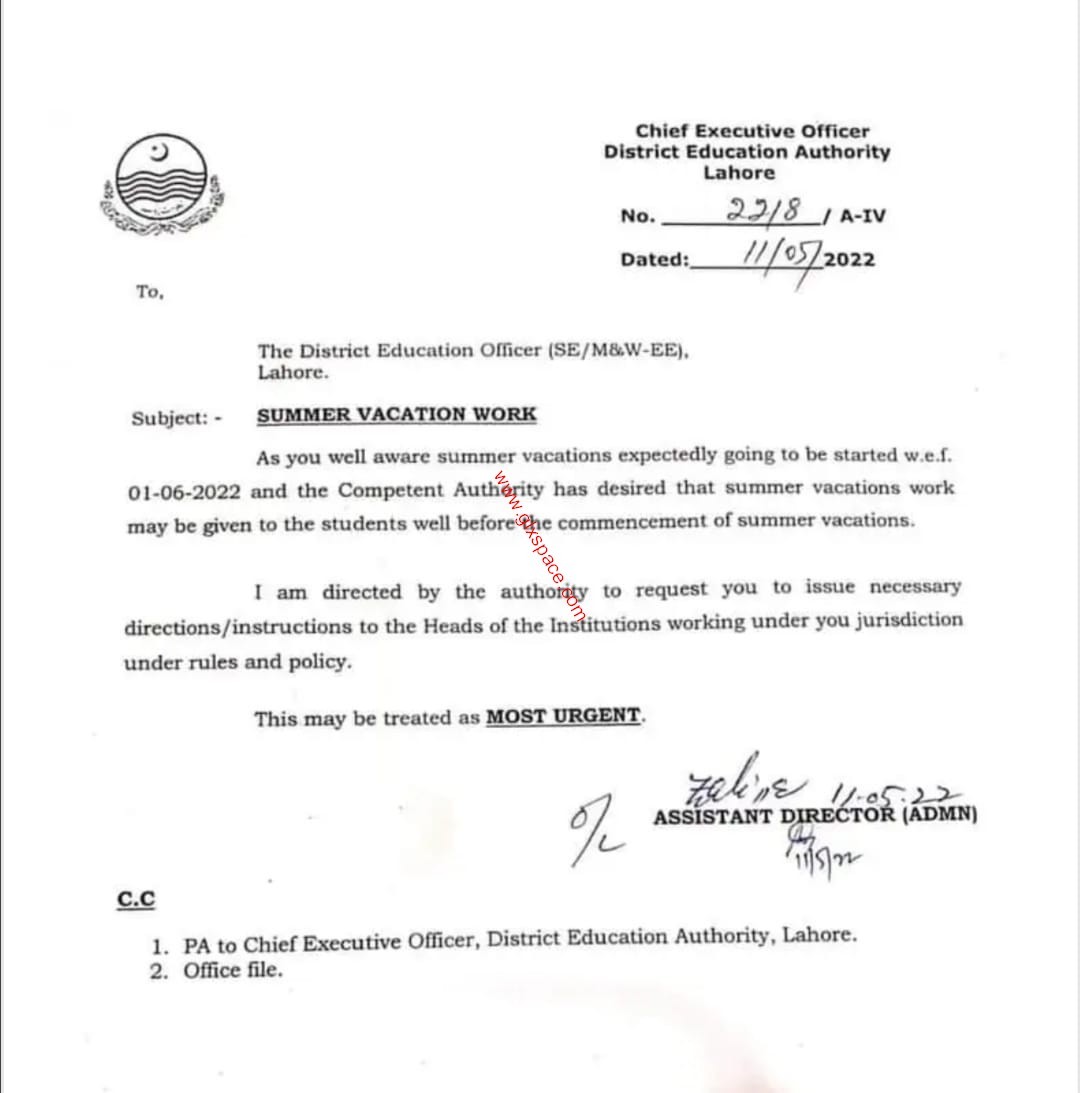 Notification of Summer Holidays 2022 SED
The above-stated date of 1st June 2022 is tentative. So the final decision, the School Education Department may make very soon. The temperature is high and hotter this year than the summer weather is. If the heatwave remains the same or more, the Government of Punjab may think well in time for the announcement of summer holidays in Punjab Schools. So please wait for the Notification.