Last Updated on June 23, 2022 by Galaxy World
Provincial Cabinet Punjab has issued the Approval of Special Allowance 2022 Punjab @ 15% of Running Basic Pay and Pension Increase wef 1st April 2022. This is really great news for the employees of Punjab and pensioners of the province. The brief of the same is as under:
Approval of Special Allowance 2022 Punjab @ 15% of Running Basic Pay
Special Allowance 2022 for the employees of BPS-01 to BPS-19 who were not drawing any special allowance equal to or more to 100%
This Special Allowance is on the running or current basic pay of the revised pay scales 2017
The rate of the allowance is 15% of current basic pay
The effective date of this special allowance is 1st March 2022
Punjab employees will get the arrears for the period of 1st March 2022 to 30th June 2022 (4 months).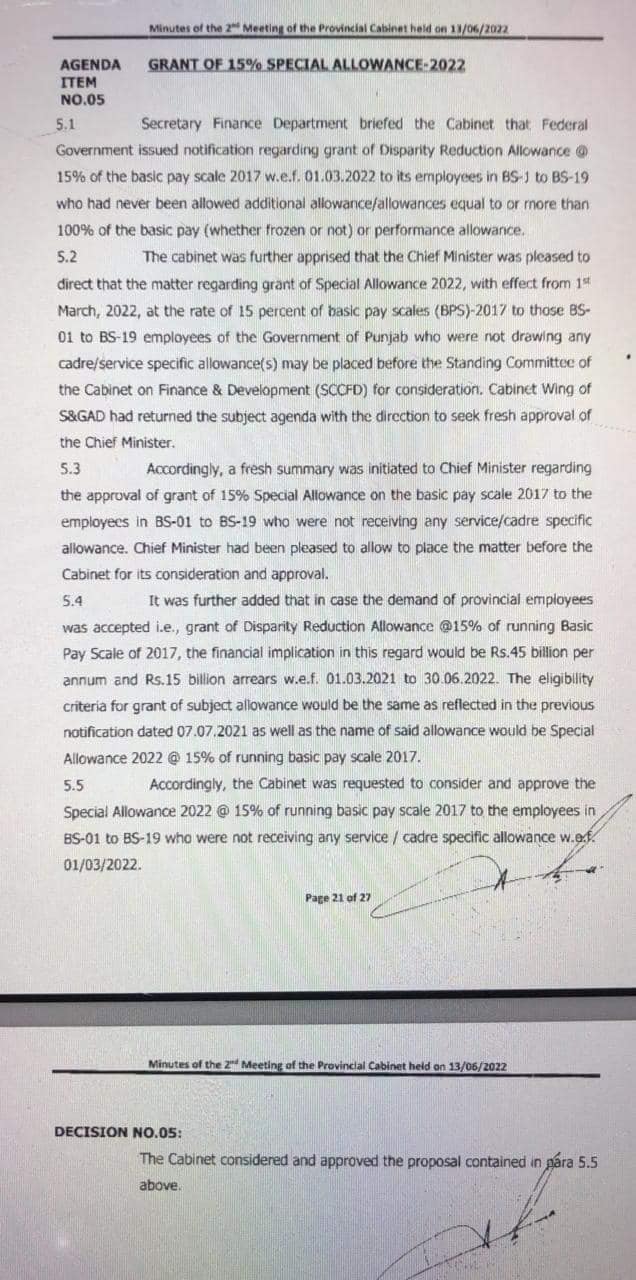 Punjab Increase in Pension @ 10% wef 1st April 2022
In the same way, Punjab provincial cabinet has also approved the increase in pension for the pensioners @ 10% with effect from 1st April 2022. Federal Government also granted the same increase in pension @ 10% wef 01-04-2022. Thus the total increase in pension 15% instead of 5% for the Punjab pensioners.
The pension increase for Punjab employees @ 10% of the net pension
The effective date is 1st April 2022
Pensioners will get arrears of the period for which they did not get the increase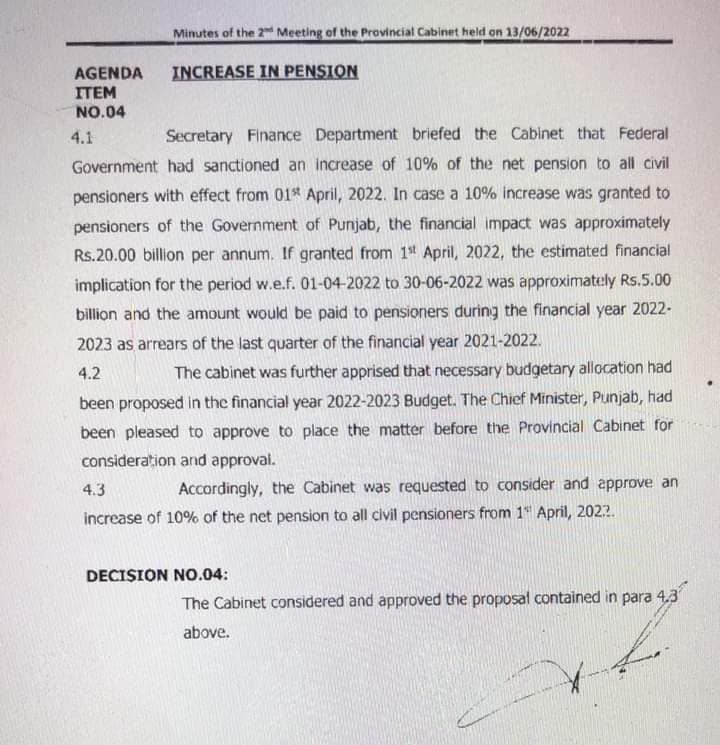 Punjab Employees and Pensioners The Luckiest Ones
If we see the Punjab Government employees and pensioners. They are the luckiest ones. They have got their right of Disparity Reduction Allowance 2022 at running basic pay. There was a seeming that they will get the same on initial basic pay as they got the Special Allowance 2021 on Initial basic Pay.  They not only will get this special allowance on current basic pay, but they will also get the arrears for four months. In the budget, they will also get the increase in salaries @ 15% as Adhoc Allowance.
The pensioners of Punjab will also get a pension increase of 10% wef 1st April 2022 as federal Pensioners did.