Govt of Pakistan Ministry of Interior has announced 3 days holidays for the employees of Federal Govt wef 15th October 2013 to 17th October 2013 vide No. 2/6/2011-Public dated 9th October 2013.
According to this Notification the Federal Govt Employees will enjoy Eid-ul-Azha 2013 Holidays for the days of Tuesday, Wednesday and Thursday and they will perform their duties wef 18th October 2013 (Friday).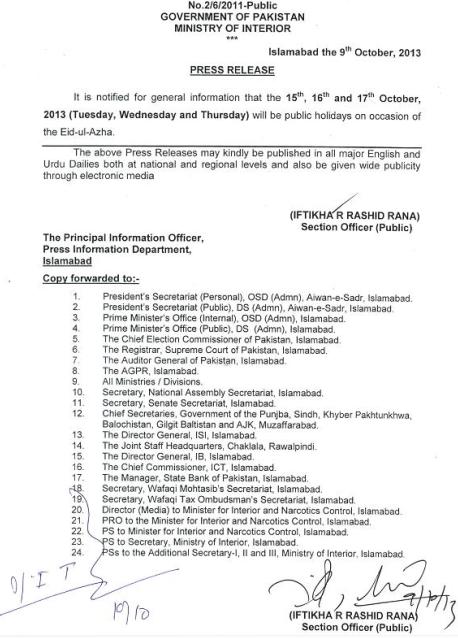 These Holidays are further extended and now the leave will also be on Friday 18-10-2013 and the departments will open now on 21-10-2013.