In this Constitutional Petition No: D5171/2014-Upgradation of Statistical Assistant Michael Indaryas and others are petitioners and the Federation of Pakistan and others are Respondents.
The Case of Upgradation of Statistical Assistant
60 Statistical Assistants (BPS-14) of Pakistan Bureau of Statistics  from Karachi, Islamabad, Hyderabad, Jacobaad, Sukkur, Bahawalpur,Bahawalnagar, Vehari, Sargodha, Faisalabad, Gujranwala, Bannu, Peshawar, DG Khan, Mangora, DI Khan offices files constitutional Petition Under Article 199 of Constitution of Islamic Republic of Pakistan for their up gradation from BPS-14 to BPS-17. This petition is filed against discrimination of Statistical Assistants of PBS as Statistical Assistant of Four Provinces has been upgraded in different departments from BPS 11 and BPS 14 to BPS 17 and also honorable Hyderabad High Court and Sukkar High Court upgraded Statistical Assistant from BPS 11 and BPS 14 to BPS 17 and Honorable Supreme Court of Pakistan upholded the decision of up-gradation of High Court and dismissed the Govt. Appeal.
The Government of Pakistan Appealed that this Petition is not maintainable according to decision of Supreme Court of Pakistan Order Vide Dated 5-1-2015. But Honorable High Court pleased to dismiss the government Appeal and allowed the Petition and ordered vide dated 3-3-2015 that Petition will be decided on merit in the Services bench of Sindh High Court.
Note: The Next date of Hearing is 14-4-2015 before the Honorable Justice Muneer Akhtar and Justice Nazar Akbar.
Regards
Michael Indaryes     (Petitioner)
0336-2378262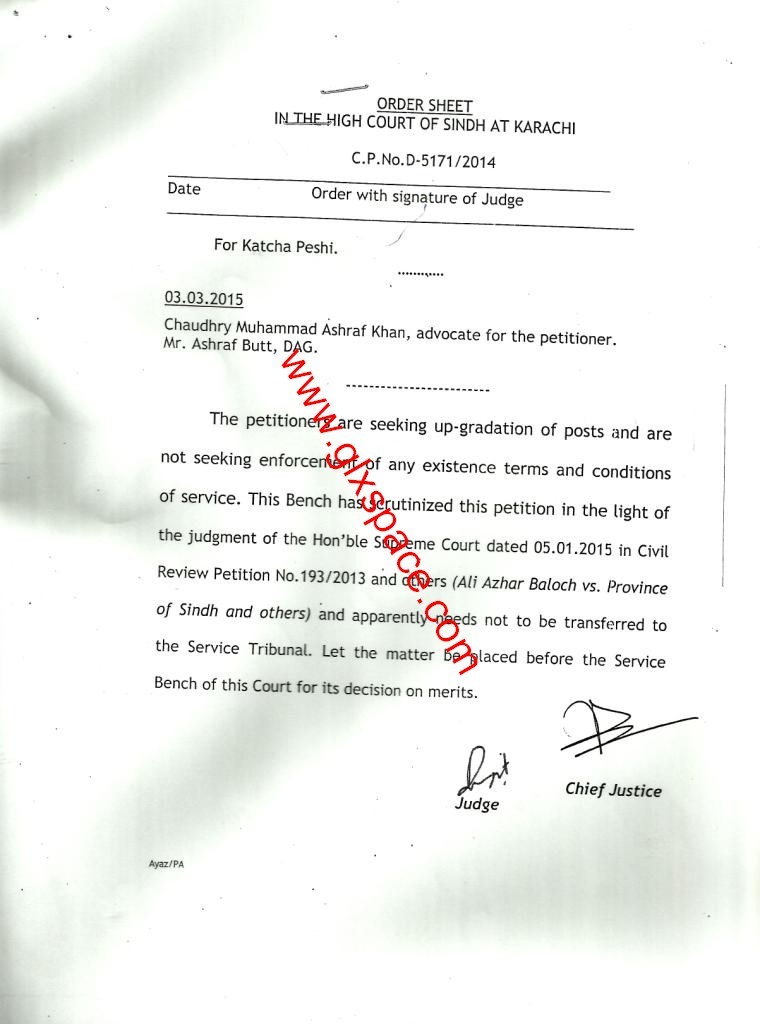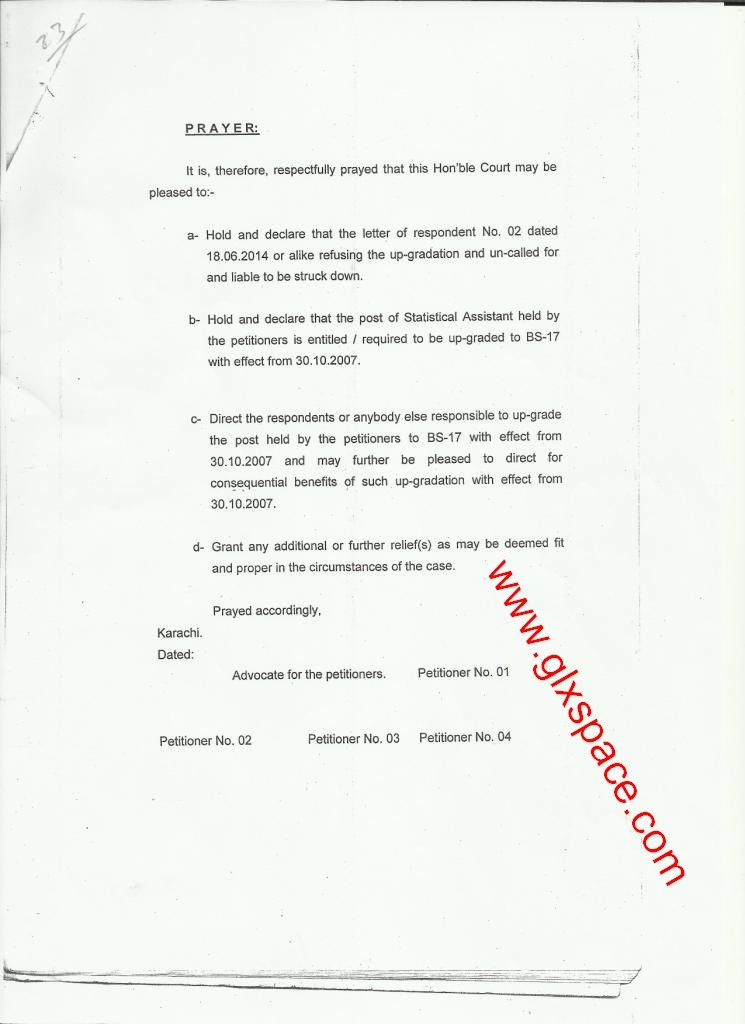 Updates of the Case of Statistical Assistant as on 15-04-2015
Govt of Pakistan submitted para wise reply of the  the case of Statistical Assistant  and next date within 3 or 4  days thanks Regards: Micheal Indaryas, Petitioner  03362378262
Updates of the Case of Upgradation of Statistical Assistant as on 25-04-2015
The next date of hearing is 19th may 2015 in Statistical Assistants Upgradation case in  C.P.D- 5171 before honorable Sindh High Court at Karachi. (Micheal Indaryas, Petitioner  03362378262)