Last Updated on May 26, 2018 by Galaxy World
Government of the Pakistan, Cabinet Secretariat, Establishment Division has issued Notification No. No.8/65/2016-E-2 dated 09-09-2016 in connection with Five Years Contract Appointment under Assistance Package.
The undersigned is directed to refer to this Division's 0.M No. 8/10/2013- E-2 (Pt) dated 4th December, 2015 on the above noted subject and to state that the Prime Minister has approved the following amendment/addition under heading/item of Employment for:
"Employment for posts in BS-01 to BS-15 on Five (05) years contract appointment without advertisement which may further be extendable till the age of superannuation or regularization as the case may be".
All Ministries/Divisions are requested to ensure circulation of the above mentioned amendments to their attached departments and sub-ordinate offices under their administrative control for implementation in letter and spirit.
The Notification issued on 04th December 2015 in connection with Assistance Package is as under:
Assistance Package 2015 Notification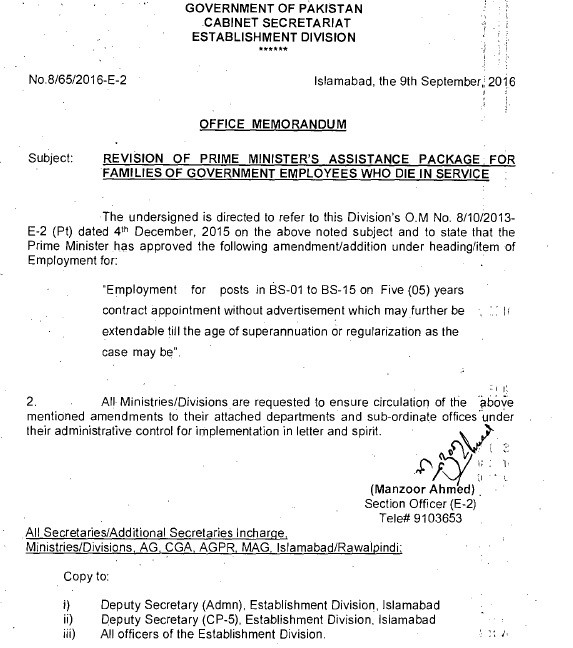 By Mr. Jawad Ali