Last Updated on May 12, 2020 by Galaxy World
I am here sharing the latest Updates of Promotion of Board Students as on 11th May 2020. These are all the extractions of the statements of the Federal Education Minister.  The details are as under:
Latest Updates of Promotion of Board Students (12-05-2020)
I am adding here the updates for 12th May 2020 too for the information of Students. The Education Minister has confirmed that they have not delayed the board exams. He said that Board Exams are 100% canceled. They have confirmed the Promotion of 80% of students. However, they will solve the issue of the remaining 20% of students.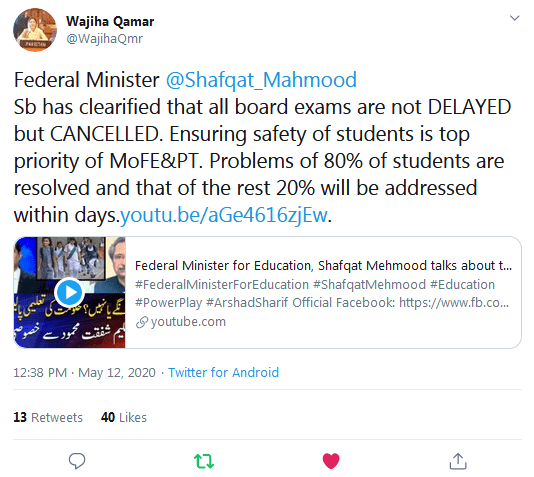 Updates on 11-05-2020
They have canceled all Board exams. No confusion on that. 80% of students have no issues. There are some categories like repeaters or improvers and private students and some others whose issues need to be addressed and will be by Friday. Federal Minister of Education and Professional Training, Mr. Shafqat Mahmood has further tweeted.            (11-05-2020)
Ministry of Education has been in consultation with 29 boards across the country regarding issues of some students arising out of promotion policy. Boards have requested a few more days to finalize recommendations. They will make a comprehensive announcement on all issues uto Friday. (11-05-2020)
A number of clarifications the students sought after Board exam cancellation who were giving composite class 12 exam or hoped to do better in 12 compared to 11 or reappear, and private students or those having supplementaries, etc. We will answer all queries Monday. (08-05-2020)
Rest assured that we will do everything to facilitate students. Even now they have canceled the exams reluctantly in the larger interest of the safety of students. (08-05-2020)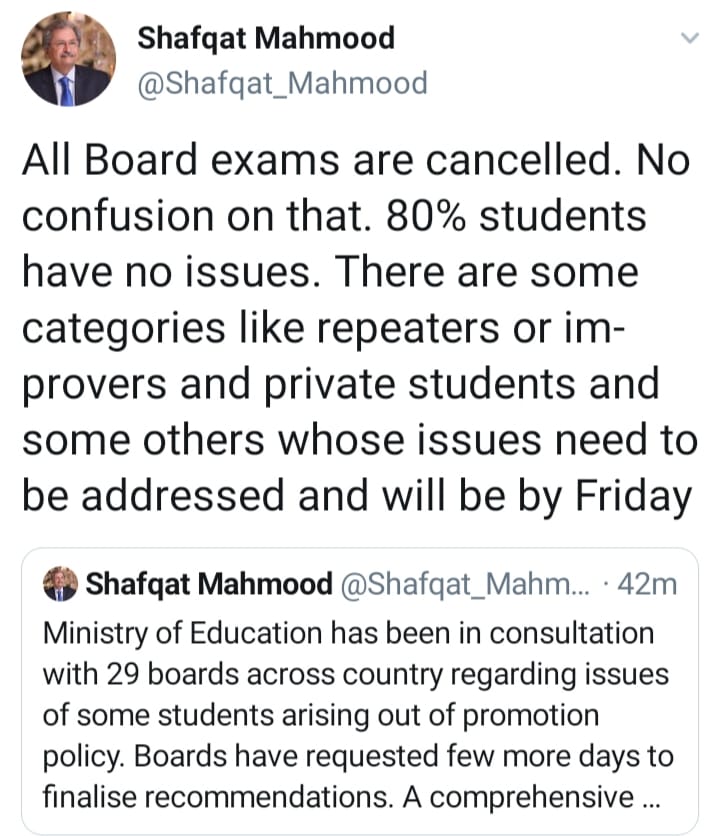 2/2 SC has given a formula for an annual 5 to 8% increase in school fees. Universities may have different compulsions and may need a somewhat greater increase but a sudden 41% increase by LUMS is beyond comprehension. Management needs to reconsider. ((08-05-2020)
Universities would decide their exams schedule according to their own policies and according to the direction and SOPs issued by the Higher Education Commission.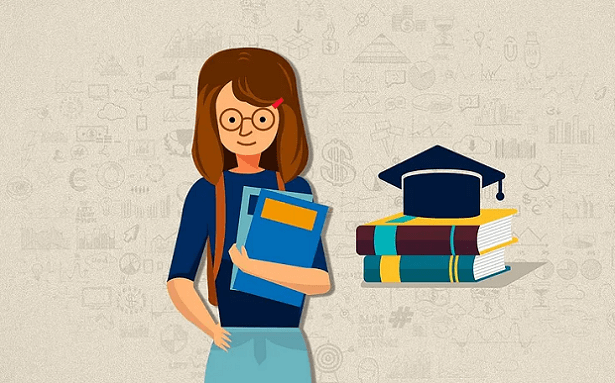 There are chances, that the boards will issue the Notification of promotion of students of all board of Pakistan at the end of this week. So wait till Friday for the Final Orders.
You may also like: Promotion of Students 2020