Last Updated on August 10, 2021 by Galaxy World
The government of Khyber Pakhtunkhwa, Higher Education Archives & Libraries Department has issued a Notification on 04-09-2020 in connection with the Announcement of BS Online Admission System KPK Colleges 2020-21. The details are as under:
Announcement of BS Online Admission System KPK 2020-21
I am directed to enclose herewith a letter  No. MO-I/HED/HEMIS/OAS/BS/2020 dated 04/09/2020 on the subject cited above with the request to inform all BS Colleges (Male & Female) of your respective cluster to announce BS Admissions with immediate effect.
Foregoing in view, I am directed to convey that BS colleges shall be informed to establish a facilitation desk.  And convey to display the banners for the guidance of students regarding the Online Admission System.
I am further directed to convey that colleges shall also strictly be directed to filter and export the record of relevant applications on OCAS. They will save a backup on a daily basis, please.
I am directed to refer to the subject noted above & to inform that BS Online Admission software developed by KPIT Board is ready to be operationalized and the system is accessible on http://admission.hed.gkp.pk/. It is therefore requested to announce the BS admission for General and Commerce colleges. This is for across the province with immediate effect, please.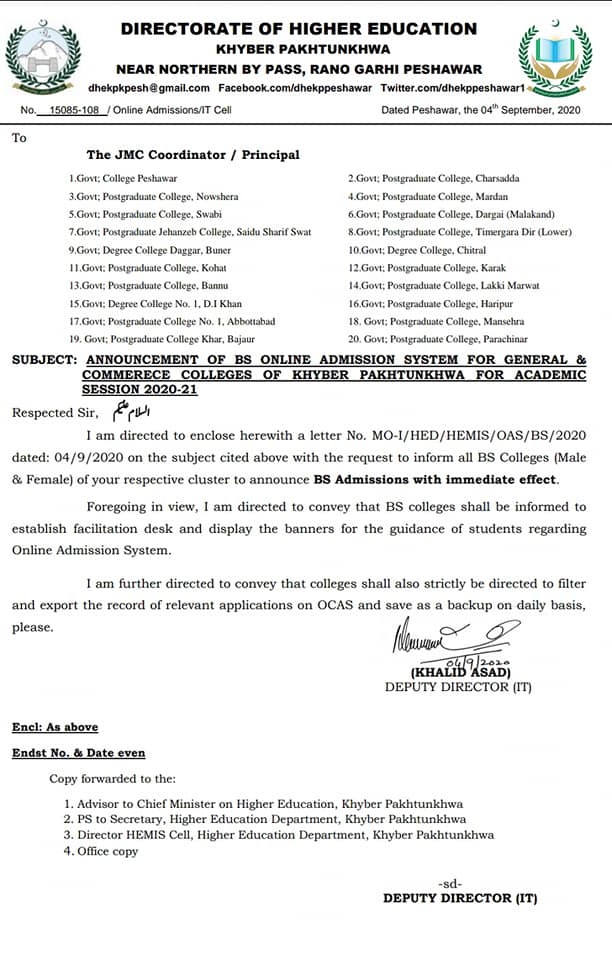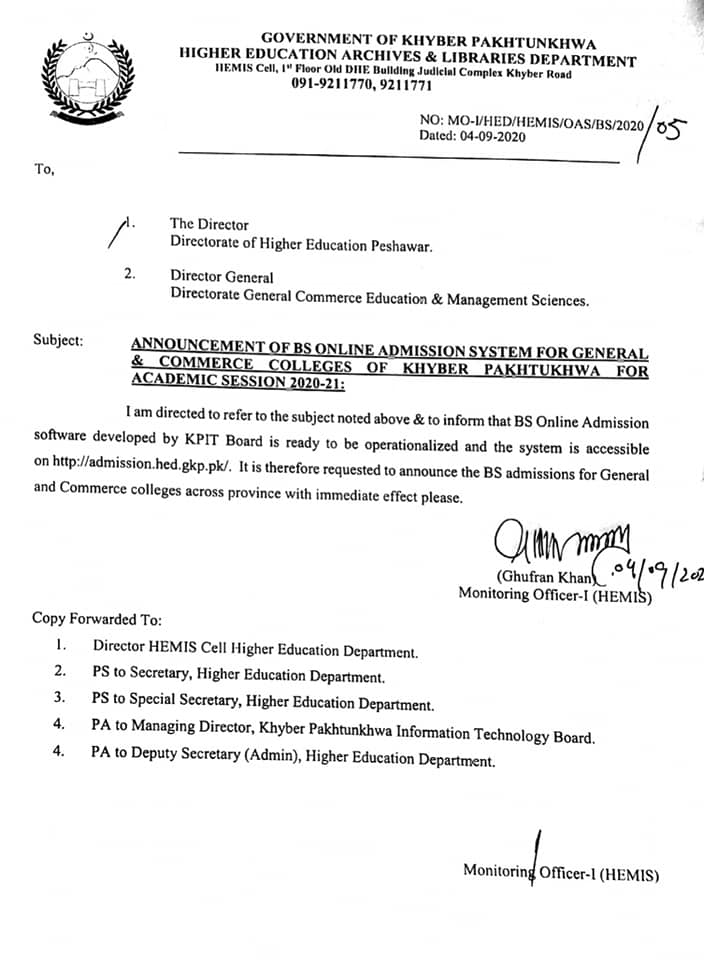 Special thanks: Rana Muhammad Jamil
You may also like: FPSC Jobs 2020