Government of the Punjab, Services and General Administration Department has issued a letter on 25-09-2020 in connection with the Creation of 35 Posts of Superintendents By Converting 35 Posts of Assistants. The details of the same are as under:
Creation of 35 Posts of Superintendents By Converting Posts of Asstt
I am directed to refer to the subject noted above and to state that the Presidents of the Civil Secretariat Employees Association submitted a demand for the creation of posts of Superintendents (BPS-17). This is by conversion/abolition of posts of Assistants (BPS-16). That is in order to have parity on a proportionate basis i.e 50:50, between Supdts and Private Secretaries for their promotion into PMS cadre. For the purpose creation/conversion of thirty-five posts of Superintendents is required to come up with the number of posts of Private Secretaries which is 238.
It is therefore requested to submit need base demand/detail pertaining to your department regarding the conversion of posts of Assistants BPS-16 into Superintendents BPS-17 at the earliest.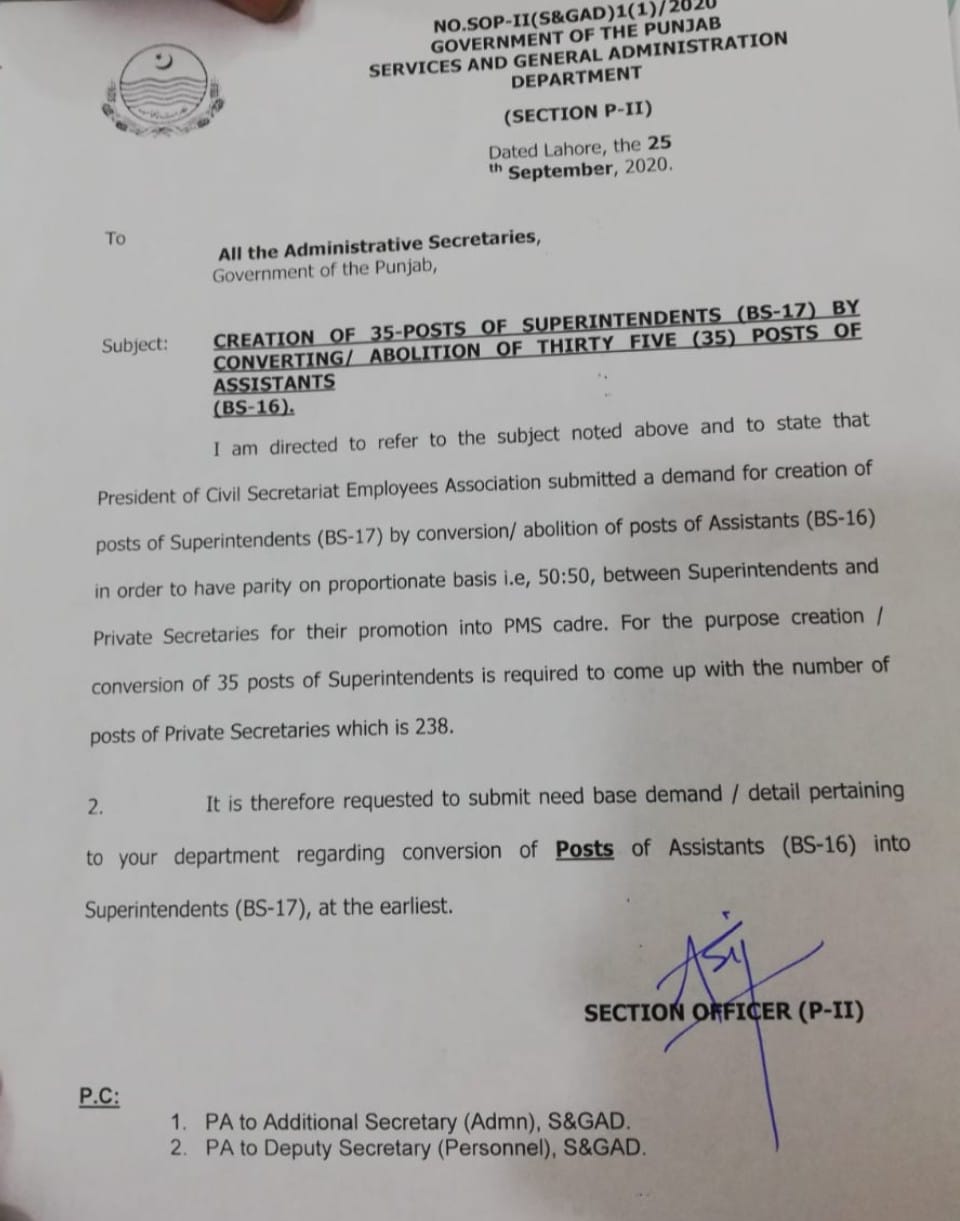 If the Government takes action on the above letter, then that will be a great achievement of the concerned association. Not only the Assistants will get the benefit of it but also the feed posts of Assistant will get benefits. At least 35 lower posts employees will get the advantage of this creation of posts.